Congratulations to Black Rock's Tim Van der Veen on winning the Victorian Sabre Championship at Somers Yacht Club on Westernport in a 60 boat fleet. Tim dropped a second placing to finish with an unbeatable four firsts. BRYC's Gary McLennan was second on countback from Murray O'Brien of McCrae Yacht Club who was third overall.
It was a windy weekend of sailing with all five heats held in the 15 to 22 knot range. Taking after her father, Kiera Bates performed well in the heavy conditions to win the Ladies division. Ethan O'Brien won the well contested youth division.
Thank you to all the officials and crew at Somers Yacht Club for putting on a fantastic regatta!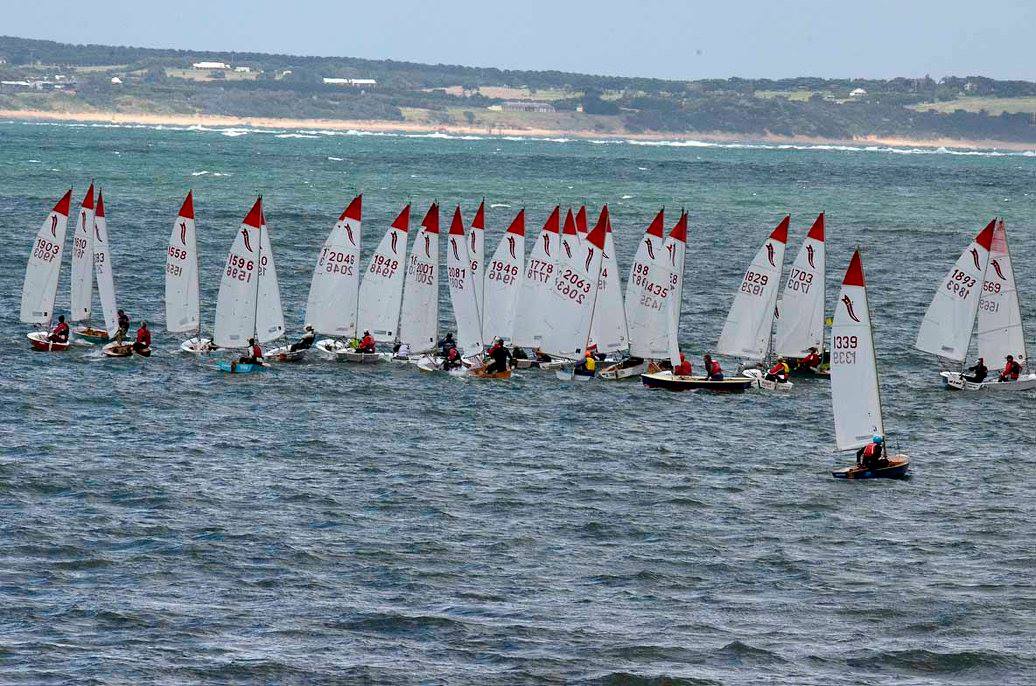 Find the start boat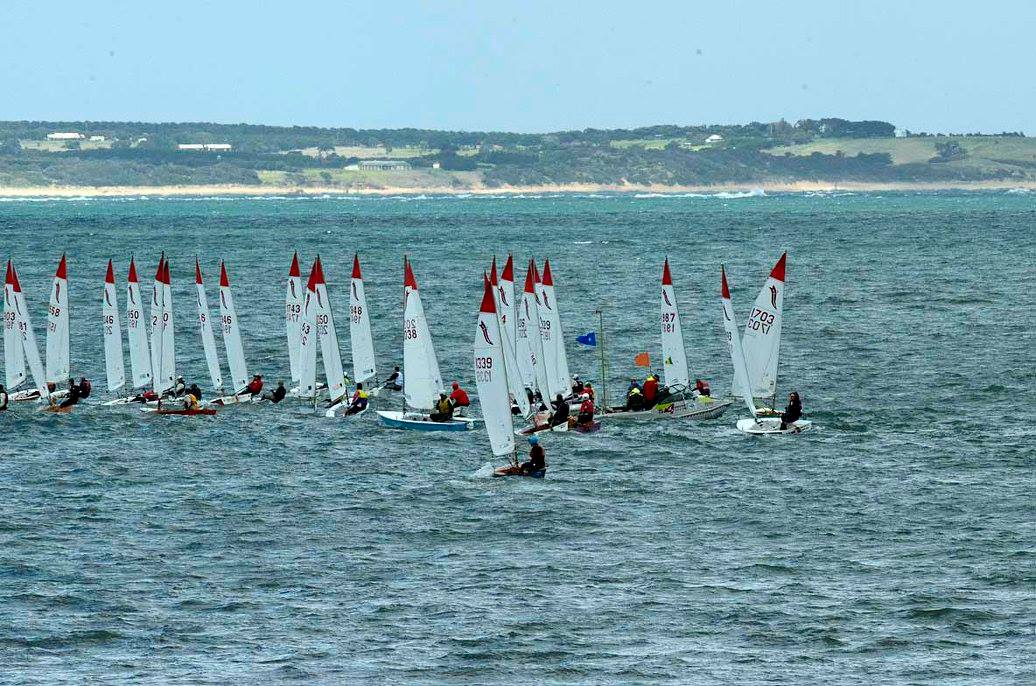 Off we go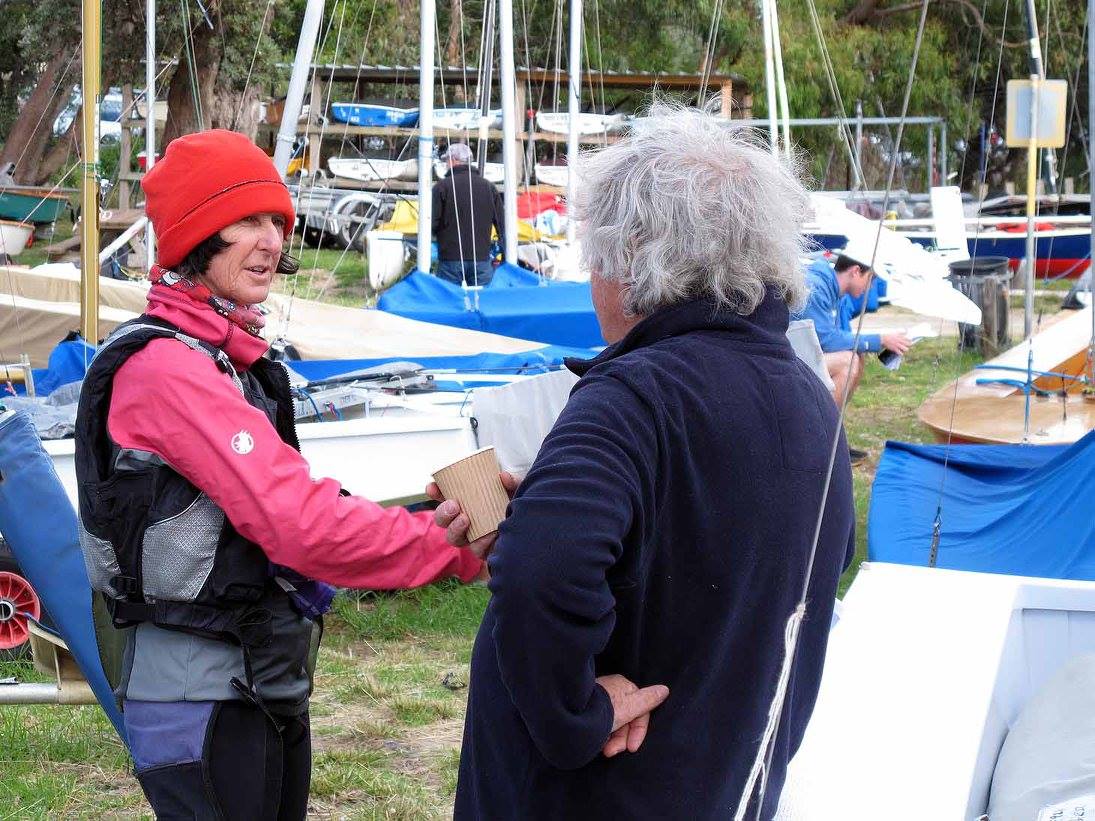 Susannah Gillam gets wise counsel from Steve Douglas
2013 Sabre State Titles will be held at Black Rock Yacht Club from the 9th to 11th of March 2013.

Vic Sabre 2013 - Notice of Race
Vic Sabre 2013 - Competitor Declaration
Vic Sabre 2013 - Sailing Instructions
Vic Sabre 2013 - Regatta Poster

Our preference is for Entries to be made using the TryBooking online facility
Vic Sabre 2013 - Entries to Date
VISITOR INFORMATION
PARKING
Cars – Please observe parking signs. You will be booked if you park illegally or do not have a valid parking ticket in designated areas including the lower and upper car parks. Coins required for ticket vending machines - $12 per day.
Free Parking – Is available on Beach Road or in the side streets off Beach Road. Beach Road is a no parking zone from 6am to 10am Saturday and Sunday.
Cars with Trailers – Can only be parked in the upper or lower car parks within the designated areas and with a valid parking ticket.
Trailers - Unattached trailers must not be left in car spaces.


BOAT STORAGE
Boats on beach trolleys only are permitted in the BRYC yard area. Road Trailers are not permitted due to space limitations. Overnight on Saturday and Sunday nights, boats may be left either inside the yard or in the spaces directly outside the club yard will not be locked, however we have not had problems with security of boats in the past.


BOAT RIGGING AREA
The area in front of the Club may be used for boat rigging, however it is important to maintain the "keep clear" area free for emergency vehicles and access to other businesses and the lifesaving club.
KEEP THE CENTRE STRIP CLEAR – No boats or trailers to be left unattended at any time.


CATERING
The canteen will be open each day before and during racing.
The Club Bar will be open after racing each day.