An online function has been established for registration and payment of Victorian sabre Association membership.
TryBooking has been our channel of choice for championship entries and other events such as Container reservation for the Perth Australian championship.
Link: http://www.trybooking.com/Embed.aspx?eid=58633
Membership Categories
ADULT - Over 18 years $30 per season
YOUTH - 18 Years and under $25 per season
FAMILY - $35 per season
LIFE MEMBER - Nil per season
Barry Eastgate
Treasurer SSAV
Victorian Sabre Winter Series 2013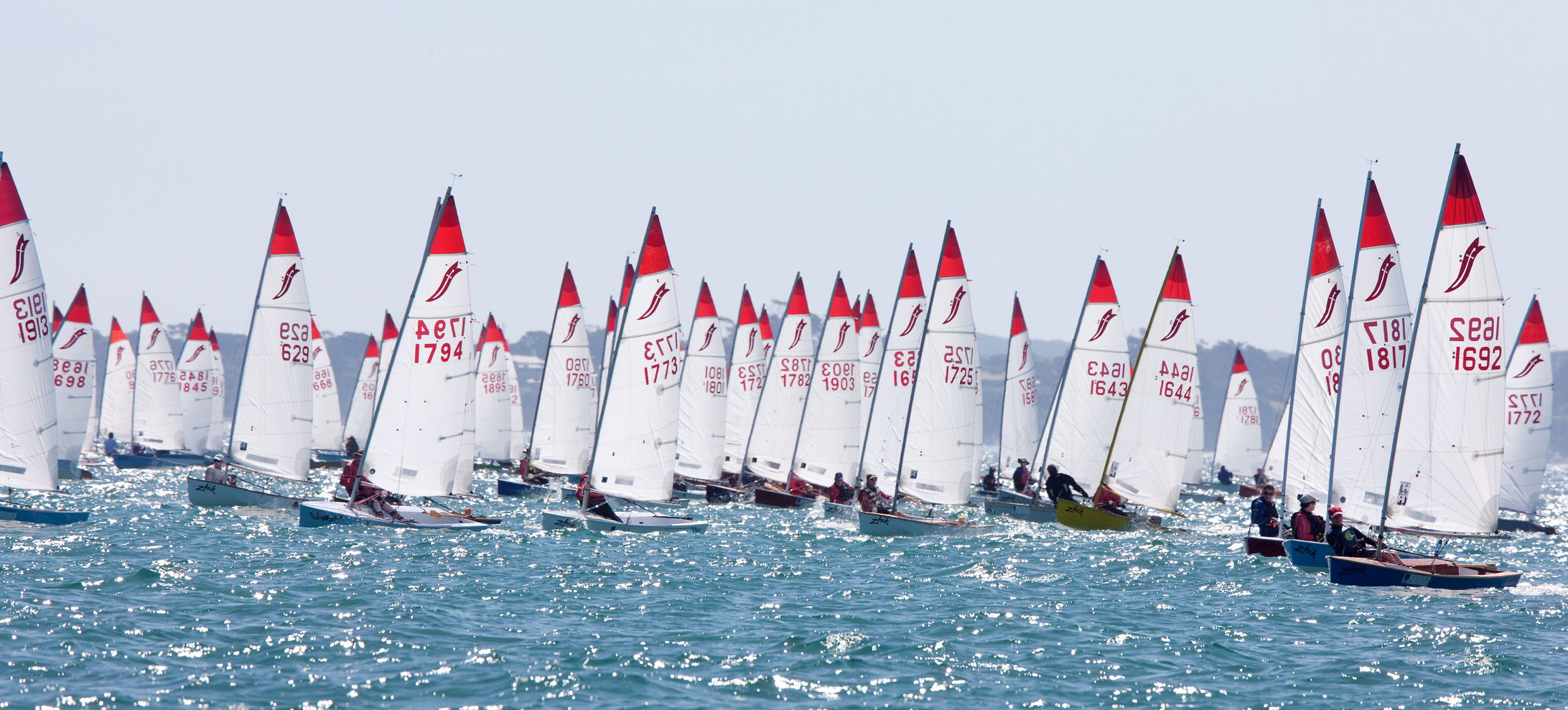 Please refer to the attached calendar showing the dates for all races in our annual Sabre winter series.
The winter series rambles it's way through 15 races over 5 months, and involves both bay sailing at Black Rock and Mordialloc at the start and finish, and lake sailing at Albert Park Lake and Sugarloaf in the middle. Almost no-one sails all of the races, but that didn't stop a whopping 50 boats from entering at least one of the races last season (that's more than we get in the state championships !) The winter series is a great opportunity to race against boats that you're not used to, to keep your skills and fitness up during the winter, and to engage in some good tactical racing so typical of lake sailing.
There is no entry fee to enter the series, although individual clubs do charge race entry fees for visitors.