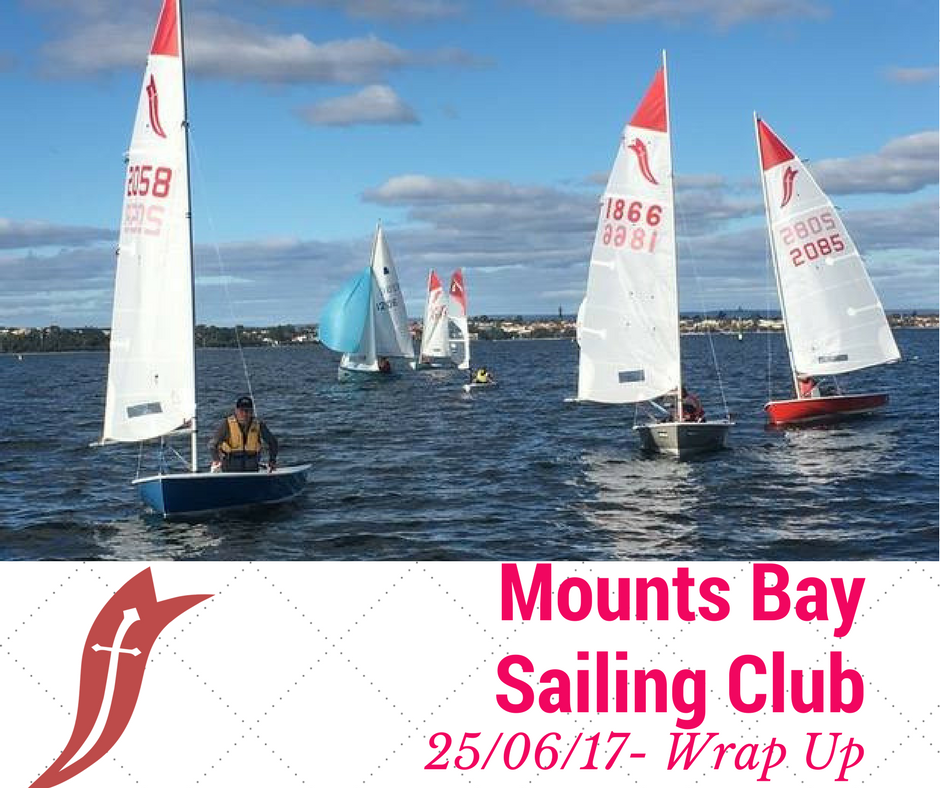 A great turn out of 7 Sabres competed in the second MBSC winter series heat on Sunday.
With perfect winter weather and a light to moderate South Easterly the Sabres competed on the water space planned to be used for the 2017/18 Nationals. A combined start with the Tasar's, GP14's and Ants made the start line busy. This was great practice for busy big fleet starting.
3 Short windward Leeward races were held with close racing in all heats. Ed Bannerman sailing Northerly took first place on count back, with David Meehan on Fuse 2nd. The final places were closely battled out with Kate Best showing consistency to finish 3rd. Kate is gearing up for a tilt at the ladies nationals championships trophy later this year.
Everyone enjoyed the relaxed atmosphere at MBSC with club putting on plenty beers and a warm curry after racing. Thanks to Brendon Green for officiating the racing, hopefully next time he is on the water in a Sabre, rather than a RIB. The next MBSC winter series racing in on the 23rd of July, hope to see you there
Dave Meehan