Maroochy Sailing Club Located on Chambers Island, Maroochydore

Ideallyic setting - with the club located on the island, accessible by water or footbridge.
This friendly club runs the Maroochy Head of the River and annual Qld YA training events.
Maroochy Sailing Club Website
Humpybong Yacht Club
Located at the southern end of the Redcliffe Peninsular.Recently started a Sabre fleet.
Link to Humpybong Yacht Club Website
Royal Queensland Yacht Squadron

Located at Manly. Club races held Saturdays. Currently 4 Sabres racing from RQYS.
Link to Royal Queensland Yacht Squadron Website
Cleveland Yacht Club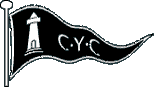 CYC hosted the 2006-2007 Sabre National Championship.Club races held Sundays.Regular fleet of 7-9 Sabres, close racing, great waters - no commercial traffic.
Link to Cleveland Yacht Club Website
Tin Can Bay Yacht Club

Just recently has a Sabre sailing from the club.
Link to Tin Can Bay Yacht Club Website
Southport Yacht Club - Hollywell Squadron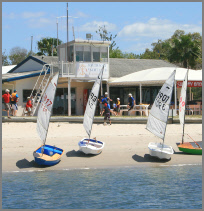 Sunday dinghy racing from the Hollywell venue, the SYC has a stong group of sailors and personnel committed to Sailability
Link to Southport Yacht Club Website
Lake Cootharaba Sailing Club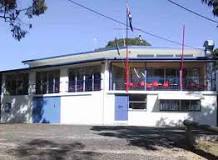 I know that Wendy Witt sails her Sabre here but I'm not sure how many other Sabres are sailing with her.
Sabres in Northern NSW
Big River Sailing Club at Harwood on the Clarence River, Northern NSW
Currently 10 Sabres and counting. Saturday Sailing - season starts late August
Link to Big River Club website


Tweed Valley Sailing Club

There are four Sabres at Teed
Link to Tweed Valley Sailing Club Website
Queensland and northern NSW sailors, would you like your club to have a link from this page?
If so, contact the Qld Sabre Webmaster with information about any Sabre dinghies at your club and a link to your club.