Victorian Sabre Winter Series 2013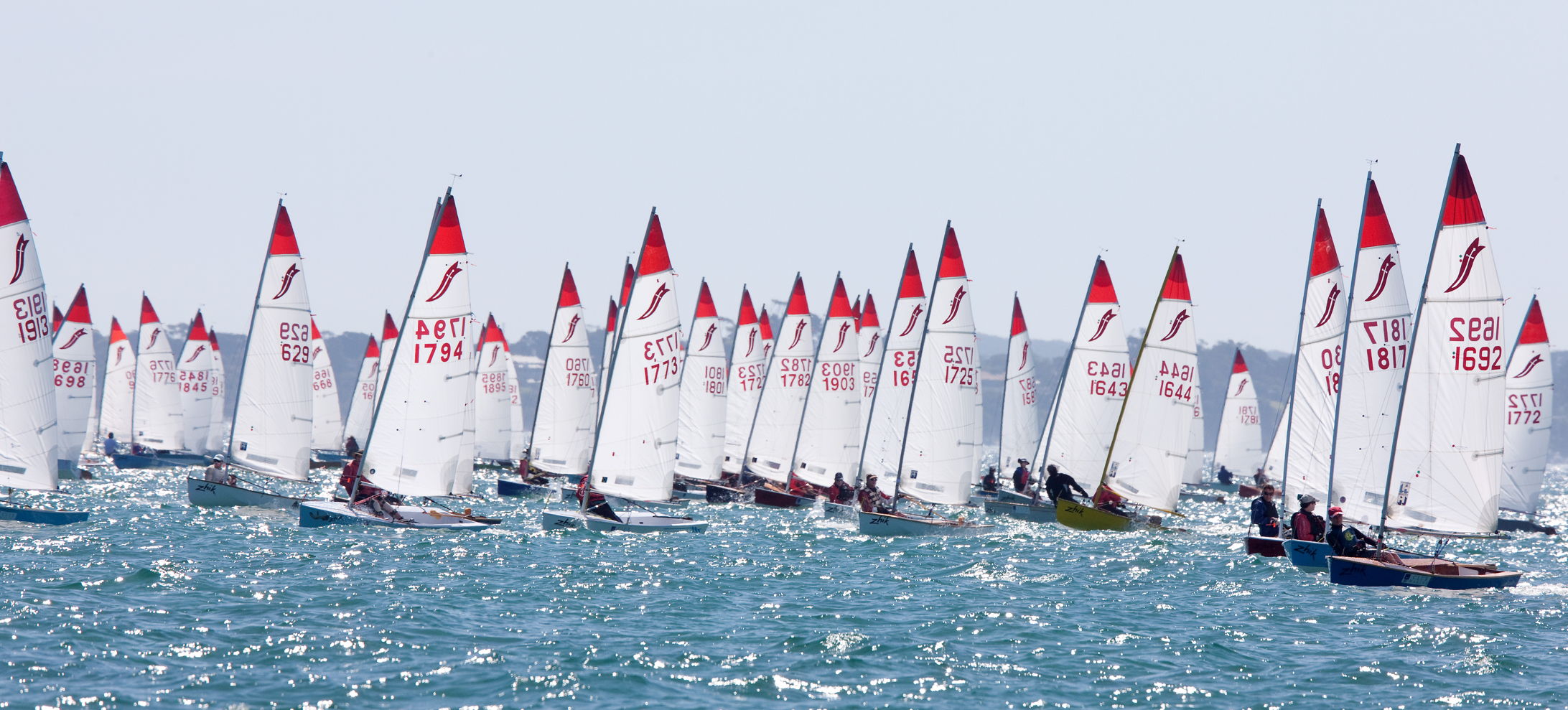 Please refer to the attached calendar showing the dates for all races in our annual Sabre winter series.
The winter series rambles it's way through 15 races over 5 months, and involves both bay sailing at Black Rock and Mordialloc at the start and finish, and lake sailing at Albert Park Lake and Sugarloaf in the middle. Almost no-one sails all of the races, but that didn't stop a whopping 50 boats from entering at least one of the races last season (that's more than we get in the state championships !) The winter series is a great opportunity to race against boats that you're not used to, to keep your skills and fitness up during the winter, and to engage in some good tactical racing so typical of lake sailing.
There is no entry fee to enter the series, although individual clubs do charge race entry fees for visitors.

If any Sabres would like to race over Easter at a competitive but friendly club they need to travel no further than Somers Yacht Club.
Thanks to Peninsulalink Somers is now only a 60 min drive from Melbourne CBD or Black Rock Yacht Club.
There are now 15 Sabres at Somers and 10 sail in almost every race. Somers has a fantastic clubhouse, great race management and a large yard with easy access and secure overnight storage. Lunches are available before racing and the bar is open afterwards.
The Easter regatta consists of
SATURDAY 30 MARCH 2.30pm – Race 1
SUNDAY 31 MARCH 2.30pm Race 2 & 3
MONDAY 1 APRIL 11am Race 4
Visitors are most welcome for any number of races
Contact Wendy Wilson 0407876950 wilsonmw@bigpond.com