Maylands now has a Class of Sabres. We formed an official fleet of 5 boats when trainee Raj purchased Tiwi this week. We will sail out the rest of the season in the Mixed Fleet and look forward to 2016/2017 and more Sabres joining us. Pictured are 4 of our boats -missing is Steve Rose in Tango, away FIFO working.
Chris Holyday
Estoile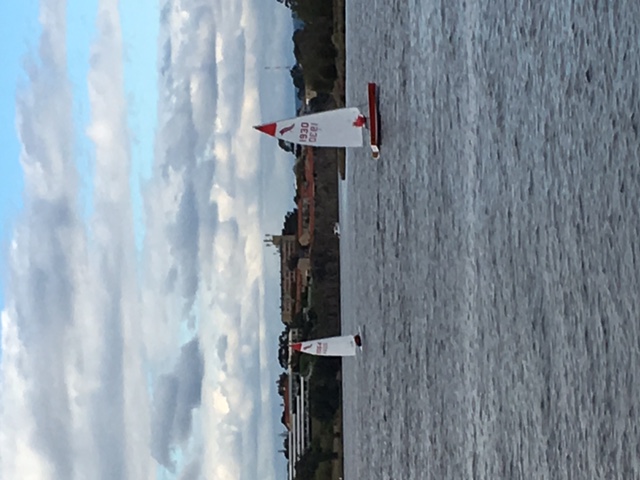 Chris Holyday (Estoile), Rajat Mehra (Tiwi), Bruce Lee (Where's Wally - ex Fly In Fly Out, PDSC), Anthony Zurzolo (Mellow Yellow). Tango is in the shed!
We have cornered the market in Botterill hulls - 3 of our 5 boats are Botterills.