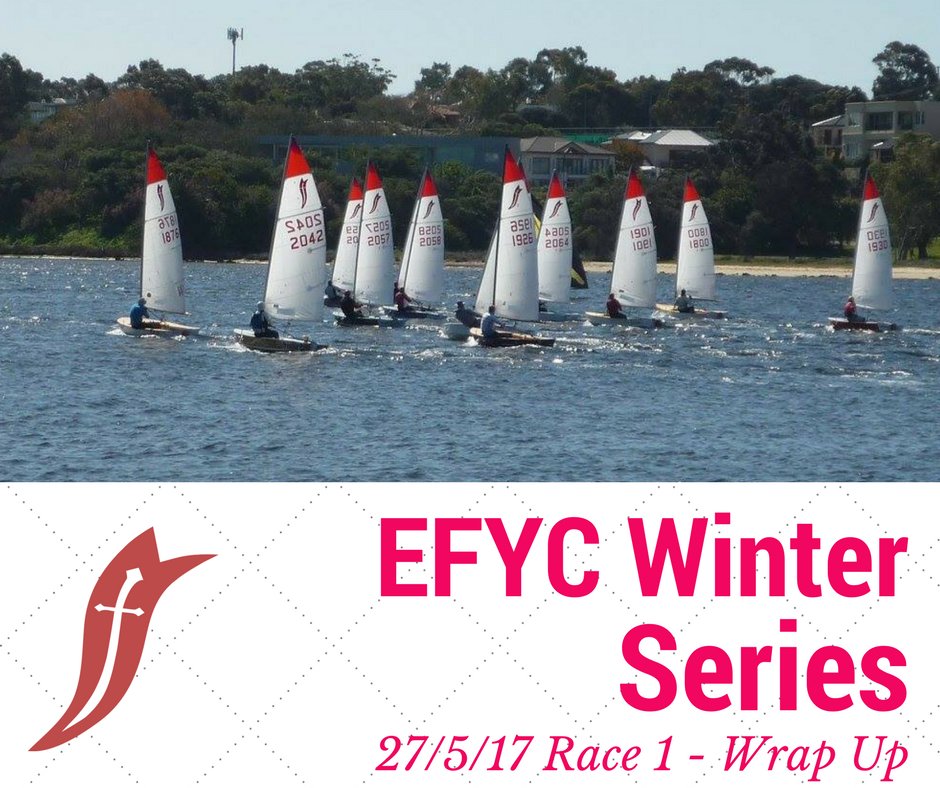 Good turnout of 11 boats including 4 lady skippers – great to see.
Winds were variable between 5 and 10 knots –
We witnessed a first for Sabres at EFYC! – a Dead Heat – race officer could not split Kelly and Sue.
Results –
1st Pete Coop
2nd Simon Walker
3rd Blair Mieklejohn
4th Ed Bannerman
5th Dave Quinn
6th equal – Kelly Miragliotta and Sue Henderson
Race 2 24/6/17
Sabres sailed two races in light to moderate conditions at EFYC. In a South Easterly wind, which was variable in strength and direction, 2 races were sailed, with a strong outgoing tide, which complicated matters.

In the first race, Pete Coop and Peter Johnston led, but Peter was pressed and passed by Blair Mickeljon and Dave Quin, but in the fluctuating conditions (not unusual for East Fremantle in a South Easterly), Pete extended his lead and Peter finished second, while Blair was third.

Although the forecast said the wind would increase, for the second race, it actually reduced, but two circuits of the triangular course were completed. Pete Coop again got in front though Dan Carlton was ahead briefly, followed by Peter Johnston, who eventually finished second by a good margin,but the following group hotly contested the minor placings, with Dan Carlton finishing in 3rd place.