Congratulations to Black Rock's Tim Van der Veen on winning the Victorian Sabre Championship at Somers Yacht Club on Westernport in a 60 boat fleet. Tim dropped a second placing to finish with an unbeatable four firsts. BRYC's Gary McLennan was second on countback from Murray O'Brien of McCrae Yacht Club who was third overall.
It was a windy weekend of sailing with all five heats held in the 15 to 22 knot range. Taking after her father, Kiera Bates performed well in the heavy conditions to win the Ladies division. Ethan O'Brien won the well contested youth division.
Thank you to all the officials and crew at Somers Yacht Club for putting on a fantastic regatta!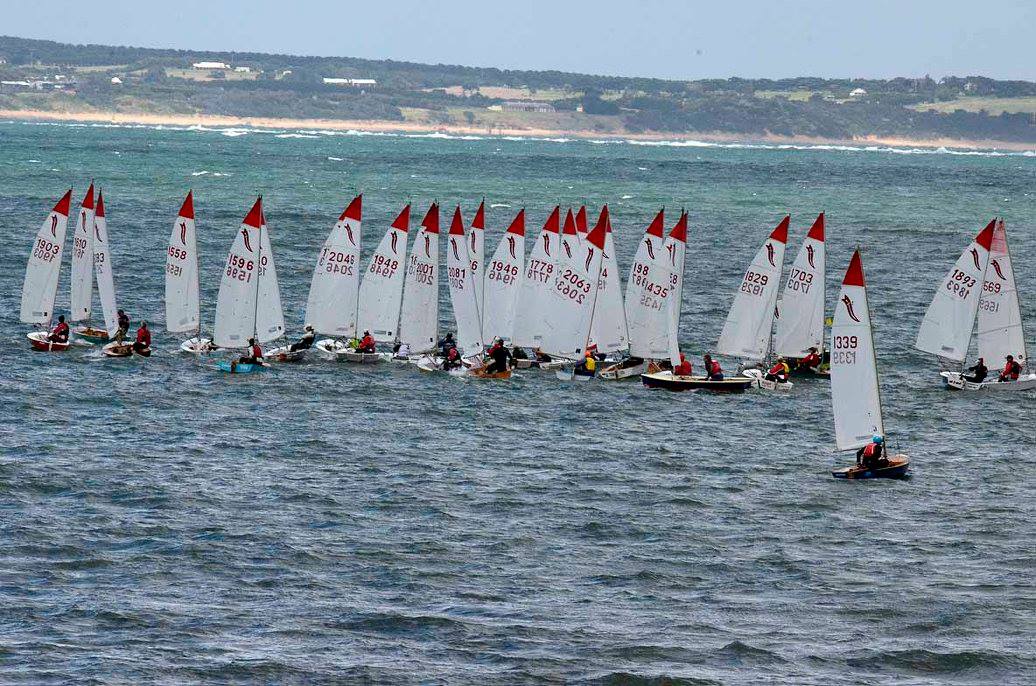 Find the start boat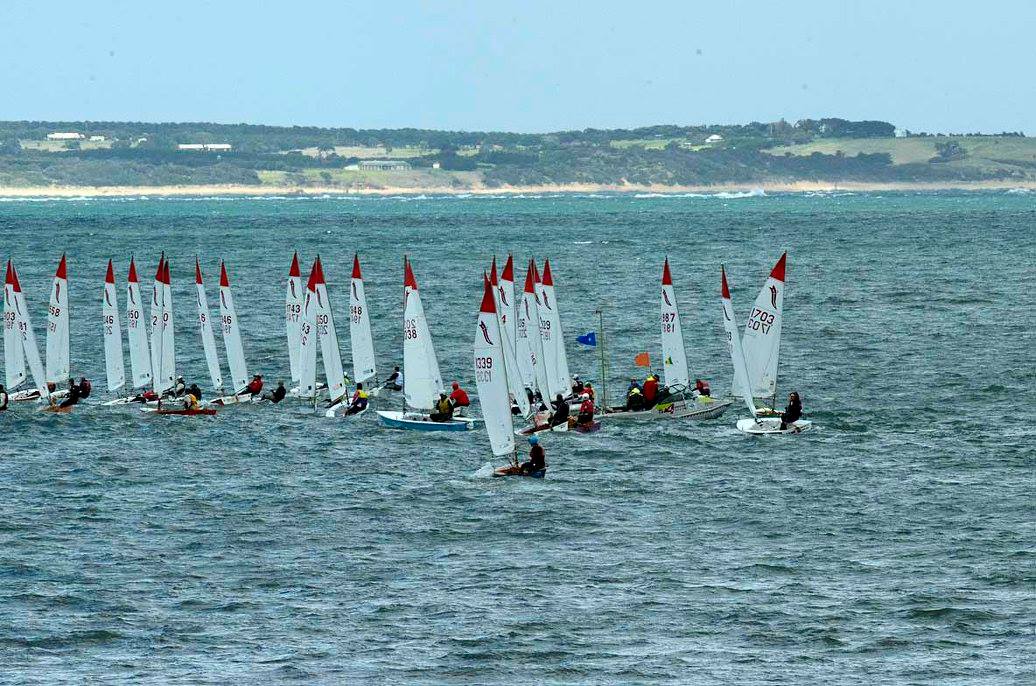 Off we go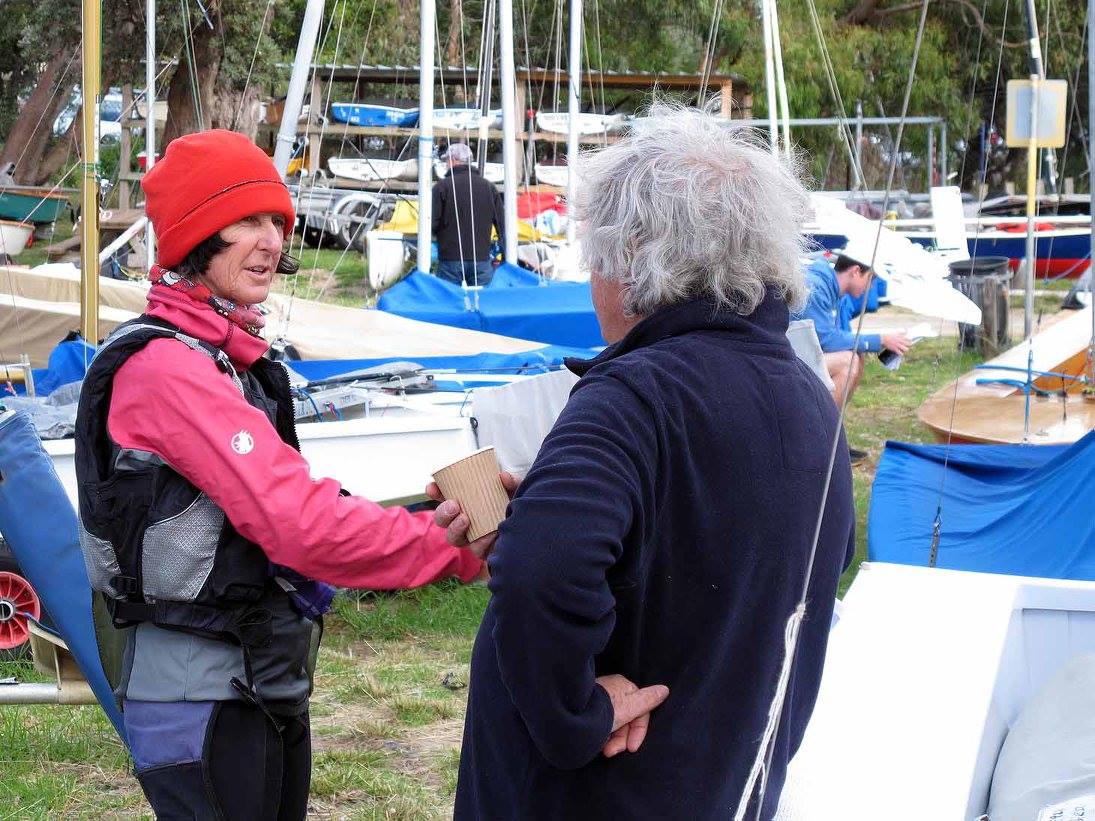 Susannah Gillam gets wise counsel from Steve Douglas