Revised March 2021

Despite a concerning forecast and the rush to change the date due to the lockdown, the Sabre State Championships held at McCrae YC last weekend was an outstanding event. All who participated commented very positively on the way it was conducted and how much they enjoyed regatta sailing. Big fleets are different and great fun.
It's not too late to share in the enjoyment by participating in the following events, the last for this season. But first you need to enter:
Bill Bell memorial regatta – Black Rock Yacht Club – 10,11 April 2021. Enter via the BRYC website – click here
Sail Bellarine – Indented Head – 1,2 May 2021. Enter via the website – click here
Don't put it aside – enter now!
Club racing is the backbone of our season and for this reason we endeavour to restrict the Sabre regatta schedule. However regatta racing is our opportunity to learn, often with coaching, and string together a series. We recommend that you support regattas at other clubs – and they will support yours.
Coaching days 
Sabre fleets in Vic clubs hold individual coaching days. Dates to be advised.
VICTORIAN STATE CHAMPIONSHIPS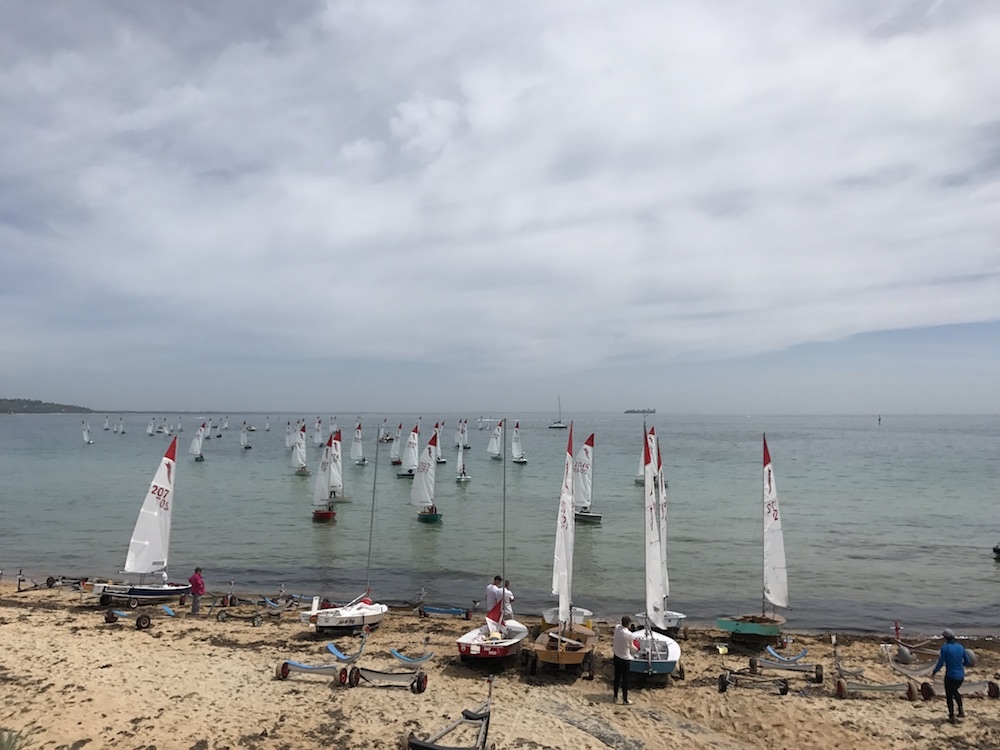 69 Sabres lined up for the weekends racing with competitors coming from many of the clubs that sail Sabres in Victoria.  The series was won convincingly by Alan Riley of McCrae following up his success in the Nationals held in January 2020 at Wallaroo, SA.