Revised February 2022
Enter Vic Sabre regattas for fun and competition against boats from other clubs
19,20 February – Sabre State Championships at Blairgowrie YS. Entries closing 18 February.
Click here for more information
26 March – Sabre teams race at Mordialloc SC. Interclub competition. Innovative and lots of fun. 2pm start with two races.
 * Aiming for 'club teams' of 4 sailors each to boost the friendly rivalry between clubs 
 * More than one team per club is encouraged
 * Composite teams can be made up from remaining multiples of 4.
* Looking at 8+ teams to attend.
30 April/1 May – Sail Bellarine at Indented head YC on the Bellarine Peninsula. Come over to the other side of the bay for a fun filled weekend. Entries now open.
 Click here for entry.
Club racing is the backbone of our season and for this reason we endeavour to restrict the Sabre regatta schedule. However regatta racing is our opportunity to learn, often with coaching, and string together a series. We recommend that you support regattas at other clubs – and they will support yours.
Coaching days 
Sabre fleets in Vic clubs hold individual coaching days. Dates to be advised.
VICTORIAN STATE CHAMPIONSHIPS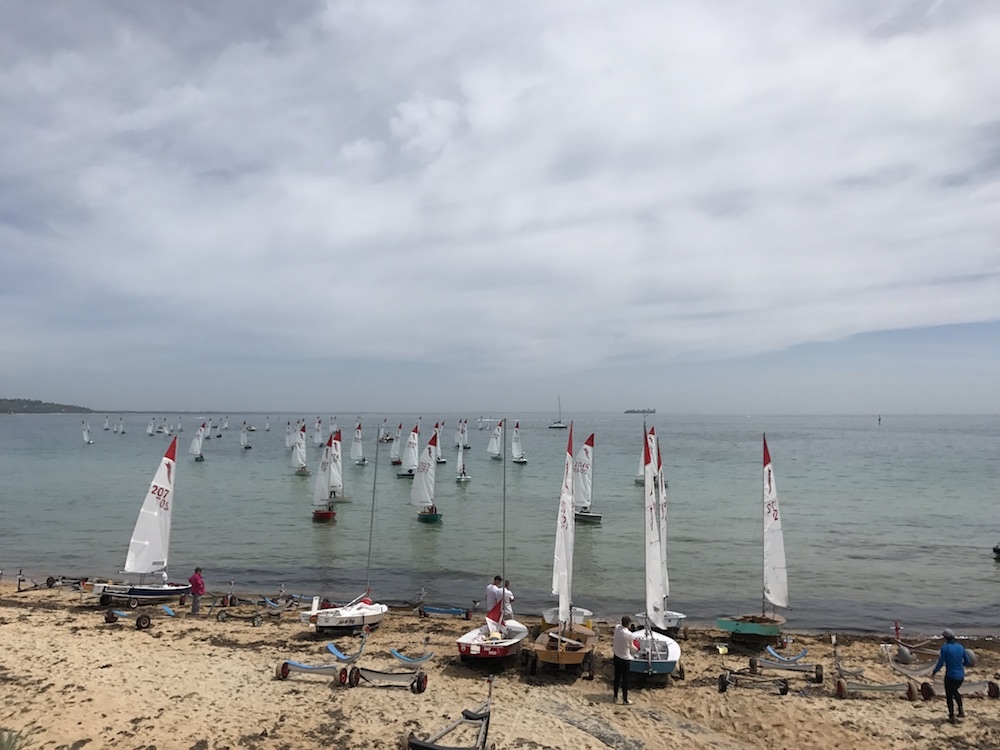 69 Sabres lined up for the weekends racing with competitors coming from many of the clubs that sail Sabres in Victoria.  The series was won convincingly by Alan Riley of McCrae following up his success in the Nationals held in January 2020 at Wallaroo, SA.