Revised July 2020
Victorian Sabre sailors – time to put some dates in your diary! 
Proper planning prevents poor performance (hopefully) – so plan now.  Our current plans for Sabre regattas in season 2020/21.
Club racing is the backbone of our season and for this reason we endeavour to restrict the Sabre regatta schedule. However regatta racing is our opportunity to learn, often with coaching, and string together a series. We recommend that you support regattas at other clubs – and they will support yours.
Open events
Sail Mordialloc 29,30 August.
Elwood SC 17 Oct or a January weekend
BRYC Go for Gold 28,29 Nov
Nationals in Canberra 10-16 January
McCrae 23,24 Jan. Ronstan Australia Day regatta.
Vic States McCrae SC 13,14 Feb
Teams race Mordi 13 March
Indented Head 1,2 May
Coaching days 
Sabre fleets in Vic clubs hold individual coaching days. Dates to be advised.
VICTORIAN STATE CHAMPIONSHIPS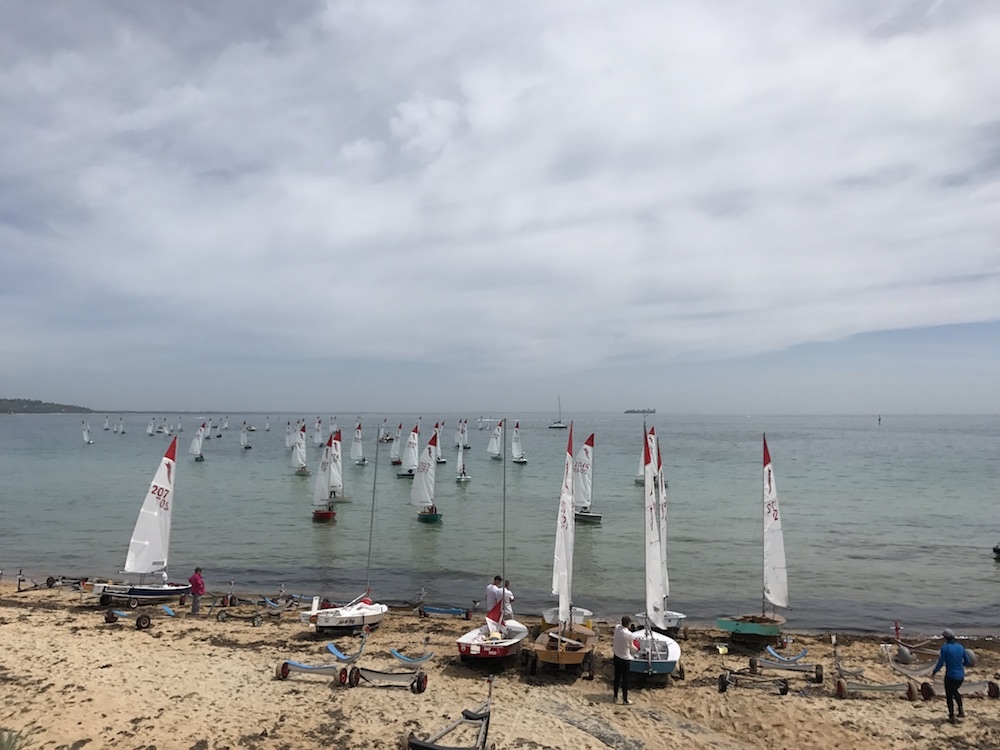 69 Sabres lined up for the weekends racing with competitors coming from many of the clubs that sail Sabres in Victoria.  The series was won convincingly by Alan Riley of McCrae following up his success in the Nationals held in January 2020 at Wallaroo, SA.