Revised June 2023
Enter Vic Sabre regattas for fun and competition against boats from other clubs
DATE
EVENT
VENUE
REGISTRATION
DATE
EVENT
VENUE
REGISTRATION
Looks like a busy and enjoyable season coming up! More information will follow as we get closer to the start of the season.
Club racing is the backbone of our season and for this reason we endeavour to restrict the Sabre regatta schedule. However regatta racing is our opportunity to learn, often with coaching, and string together a series. We recommend that you support regattas at other clubs – and they will support yours.
Coaching days 
Sabre fleets in Vic clubs hold individual coaching days. Dates to be advised.
VICTORIAN STATE CHAMPIONSHIPS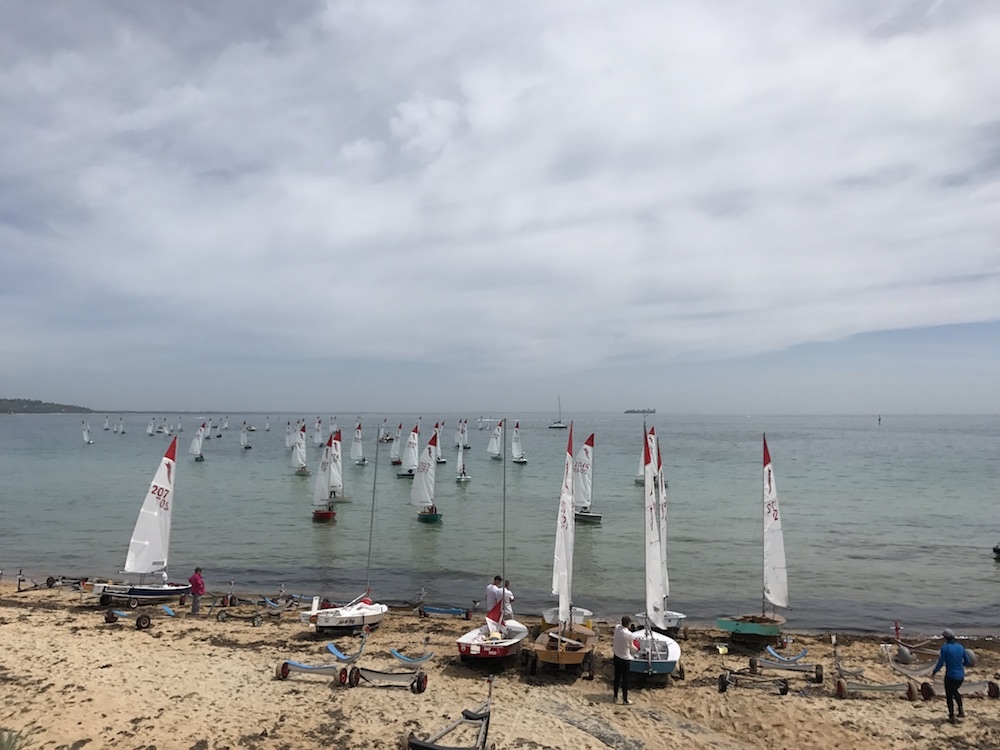 69 Sabres lined up for the weekends racing with competitors coming from many of the clubs that sail Sabres in Victoria.  The series was won convincingly by Alan Riley of McCrae following up his success in the Nationals held in January 2020 at Wallaroo, SA.