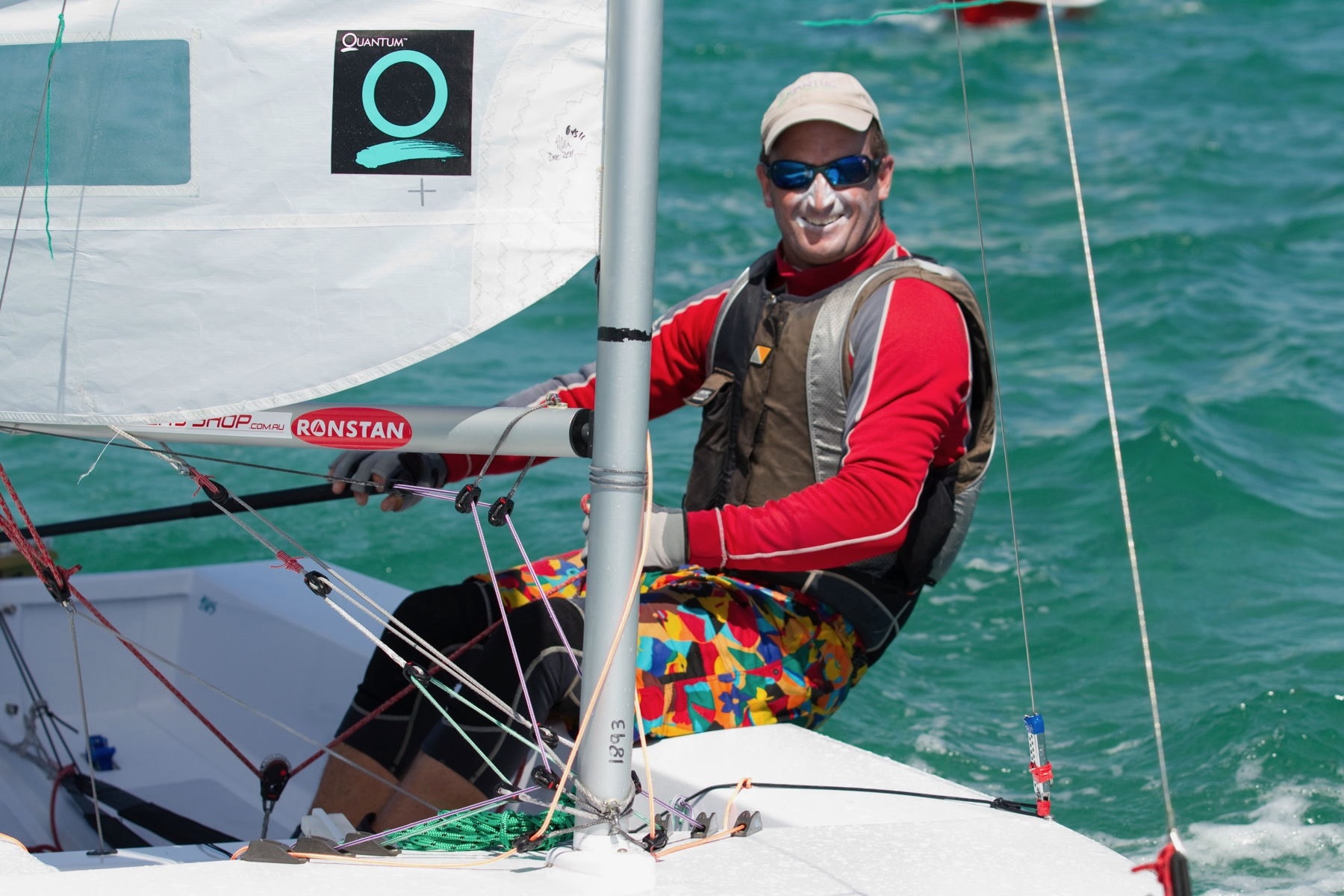 Below is a list of boat builders, equipment and fitting providers who supply parts for the sabre dinghy.
Formula Sailcraft

Factory 3
53 Macaulay St. Williamstown 3016
0409 151 121
Email:
[email protected]
Website:
www.formulasailcraft.com.au
On-line Store:
www.dinghyshop.com.au
Contact Jim Scott
Jim Scott's Formula Sailcraft was established in 2002 and has built over sixty Sabre dinghies. The 2019 and 2020 Sabre Australian Championships and 2020 Sabre Victorian Championships were both won by a Formula Sailcraft Sabre proving beyond doubt the race winning performance of the FSMk2 hull. All boats are built to a high level of quality and minimum weight using the latest technology Vacuum Infusion with Vinylester resin.
Formula Sailcraft can supply Sabres from bare hull/deck assembly to any stage of completion right through to full 'turn-key' rig and race.
Also made are fully moulded fibreglass/foam/balsa Sabre centreboards and rudder blades (foil shape optimized) as well as glass sheathed, white polyurethane finished rudder boxes with anodized alloy tillers.
Formula Sailcraft supply UK Allen Brothers yacht fittings and English Braids yacht ropes, both of which are available through the on-line store www.dinghyshop.com.au Special discounts apply for full fit-outs.
Dinghyshop.com.au also has custom Sabre parts such as CNC machined Acetal boom and mast plugs, gudgeon spacers etc, as well as other sailing gear from Riley, Ronstan and others. The range is continually expanding.
Sly Boat Building & Repair Centre – YMS mould
10 Hinkler Rd Mordialoc 3195
www.slyboatbuilding.com.au
[email protected]
(03) 9580 2446
Contact Martyn Sly
Martyn has recently acquired the new 2014 mould formerly of YMS / Brett Young in Adelaide and will now be building quality YMS shaped boats in Melbourne.
IECON Boats
2/15 Kearney Street
Bayswater
Ph : 9729 1188
Fax: 9729 0198
[email protected]
Contact John Dixon
Masts and high tensile booms stocked can be supplied as follows:
Anodised or natural.
With cut-outs or plain.
With luff entry pre-formed.
Fully rigged with all fittings wire and adjusters.
Any combination of above and partly or completely finished.
Yacht Works
41 Governor Rd
Mordialloc Vic 3195
Ph 03 95806328
Mobile 0404 088 021
[email protected]
Contact Steve Douglas
Specialists in sailboat build, repairs, refit and maintenance.
Express Boatworks
132 Patterson Road
Moorabbin Vic 3189
Ph 03 9557 8677
[email protected]
Contact Phillip Johnson
High quality, beautiful looking all timber boat from long-time Sabre builder Phil Johnson. Minimum weight. Bottom of hull sheathed in lightweight fibreglass and epoxy resin on both sides for added stiffness.Great racing record being on average 1/3 of the top ten finishers, in both Vic states and National titles for over 5 years. Nationals winner 2001 & 02.
Plywood hull and deck (unpainted)………………….$3,000
Centreboard & Rudder blade $400 in total; Rudder/tiller excl fittings $180.
Frecheville Heaney Boat Builders
59 Slip Road
Paynesville VIC
Ph: 03 5156 7085
[email protected]  
www.fhboats.com.au
New Sabretage Composite  Hull
Foam sandwich glass hull with timber deck and transom giving the beauty and life of a timber boat with the stiffness and unrivalled fairness of a glass hull.
Talk to us about creating your custom built boat.
Sabre Dinghy Kit –  Pre-cut ply kits, timber kits, laminated kits with advice and tips.
We can supply everything you need to build a fast boat.
Visit our web site for the full range of pricing and Sabre stuff available.
We also sell Ronstan, Harken, Riley and Zhik sailing gear.
Boats can also be produced to various stages of completion (including full fit out).
Please contact us for a quote based on types of wood and fittings selected etc.
Maxy Boats
83 Cawarra Rd
Caringbah NSW 2229
Ph: 02 9525 2958
Plywood / Timber Epoxy sheath outside, 1 pak finish on bottom, varnsish inside………$6.000
Centreboard – timber / glassed…………………………………………………………………………………….$550
Rudder blade – timber / glassed…………………………………………………………………………………..$420
Rudder box and tiller…………………………………………………………………………………………………….$250
Mast, boom, fitout, beach trolly……………………………………………………………………………………..POA
Binks Marine
27 Byre Ave
Somerton Park SA 5044
www.binksmarine.com.au
[email protected]
Phone: (08) 8294 6211
Binks marine stock Mast and boom sections and can supply them as bare section, with cutouts done or complete (standing and running rigging).
They also have the full range of Ronstan, Harken and Riley fittings and can help with rigging setups.
They are also North sails agents and can organise Sabre mainsail's.
For more information head to their website and online store www.binksmarine.com.au