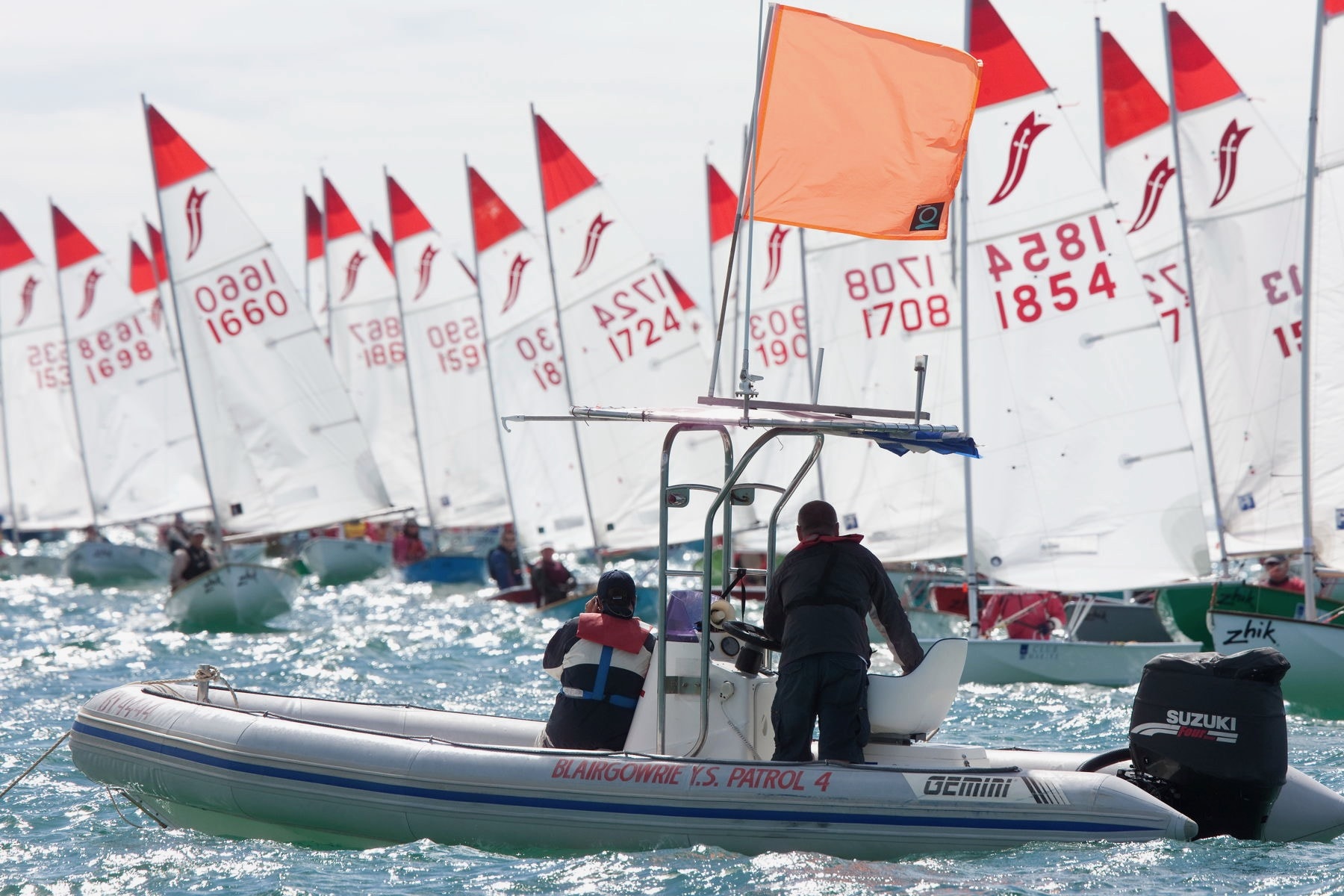 The following is based on an article by Rex Fettell – published in the Sabre Rattle Dec 1976
Rex Fettell designed the Minnow prior to finalising the Sabre design in 1974. Rex was a member of Carrum SC and a teacher at Scotch College. He was able to spend extended Christmas holidays at his holiday house at Point Lonsdale located near Port Phillip heads.
As his children gravitated to interests other than sailing, Rex became interested as much by necessity as other, in single handed sailing.
Initially, he considered simply stretching the Minnow design which had taken him 4 prototypes over 3 years to finalise. He listed what he thought to be the best features of various boats he had seen based on simplicity, cost and effectiveness.
These were:-
Light – around 40kg.
Easy to build, therefore stitch and fibreglass.
Performance which would allow Rex or his sons to maintain control both on and off the wind in the usual 20+ knots sea breeze and lumpy water found at Point Lonsdale.
A stiff heeling moment which needed a long line of lateral resistance with a hard chine.
Full in the entry for all downwind control – eliminating nose dive tendencies in big seas.
Dagger board for simplicity of construction and adequate cockpit construction.
A dagger rudder blade on a broad curved transom, for both stability and downwind planing…swinging rudder blades can cause problems.
A large comfortable cockpit with curved decks for comfortable swinging in fresh conditions.
Minimum waterline length of approximately 12 ft for interesting performance.
Be able to be rigged quickly and sailed at short notice, and be easily carried by two people.
These requirements were based on personal needs for a real boat…not a low profile surfboard type hull.
The hull was wired up, modified, pulled apart and modified again a number of times until it was aesthetically pleasing, functional, easy to build and had performance suitable for the average sailor…not the athletic Olympic sailor.
A sail plan and spars design was drawn but with cost in mind, the boat was rigged with 2nd hand sail and spars.
During that first Point Lonsdale summer the boat was hammered through surf and 20+ knots by every imaginable skipper and showed no structural faults.
Constructive criticism was gladly accepted and at the end of his holidays, Rex made an appearance at Carrum SC.
There was considerable interest and a group of Carrum sailors suggested that a proper sail and spars should be tested on the hull. The CSC committee gave unofficial encouragement to develop what initially called the 'Carrum Sabre'.
Spars and prototype sails were developed; testing done by a number of sailors and at meeting, a dozen or more skippers said if patterns, building notes, diagrams and restrictions were drawn, they would build boats.
Albert Park Lake, the sail was matched to spars, recut and finalised at 70 sq ft. Building notes were written together with drawings and restrictions.
The Sabre Sailing Association was formed and a constitution ratified.
Current sailors owe a great deal to the first committee for their energy and enthusiasm which generated a surge in boats built.
The amazing growth was due to the pooling of ideas and wide ranging expertise from many dedicated people but Rex acknowledges the contributions from Graham Morris, Bill Dooley and John Bell.
In the first year 40 boats were built (1975) and a year later numbers were up to 400 spread over 30 clubs. There was excellent publicity in national sailing magazines.
Without the efforts of the early owners and especially the committee who were prepared to take a risk, there would still only be Rex's first boat thumping through the Point Lonsdale surf.
The first Victorian State championship was held in 1976 at Carrum SC and fittingly, Rex Fettell won from 53 entries. The first Australian championship was held two years later at Lake Cootharaba, Qld with 25 entries. Peter Anderson from Victoria was our first National champion.
Numbers have grown and in mid 2011, sail numbers are rapidly approaching 2000.
Average entries for Australian championships is 54 but have been as high as 100 (2003), 98 (1990) and as low as 24 (TAS, 1995).
Victoria has the most Sabres and often attracts more entries than the Australian championship for its State championship, with an average of 65+ entries.
Championships cater for all levels of skill and age groups.
In addition to overall champion, we have lady, junior, senior, master, grand master and veteran champions. History shows that a wide range of body weights have won or been placed in championships.
Rex Fettell and the early Carrum Sabre sailors must still be staggered at the prolific growth that has been maintained and the firm entrenchment of the Sabre in the sailing scene…we thank you wholeheartedly and are forever in your debt.