Images Sails On Swan – John Chapman
The 2019-20 Sabre Sailing Association of WA Boating Hardware WA State Championships were held on the 14th & 15th March 2020 at Perth Dinghy Sailing Club
30 Sabres entered the fleet. Day 1 only one race was held due to no wind. Day 2 there was a slight breeze and 3 races were held.
For full results click here
Thank you to our sponsor Boating Hardware!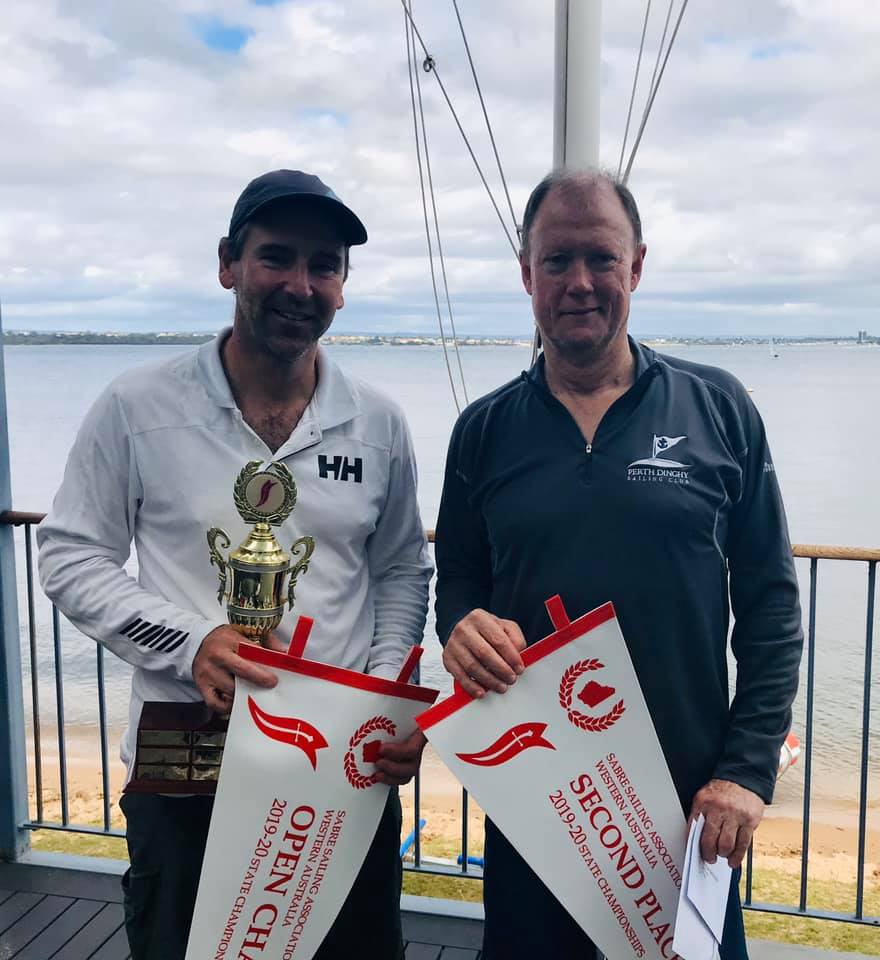 1st Scott Olsen
2nd Tony Carr
3rd Clayton Erwin (Missing from photo)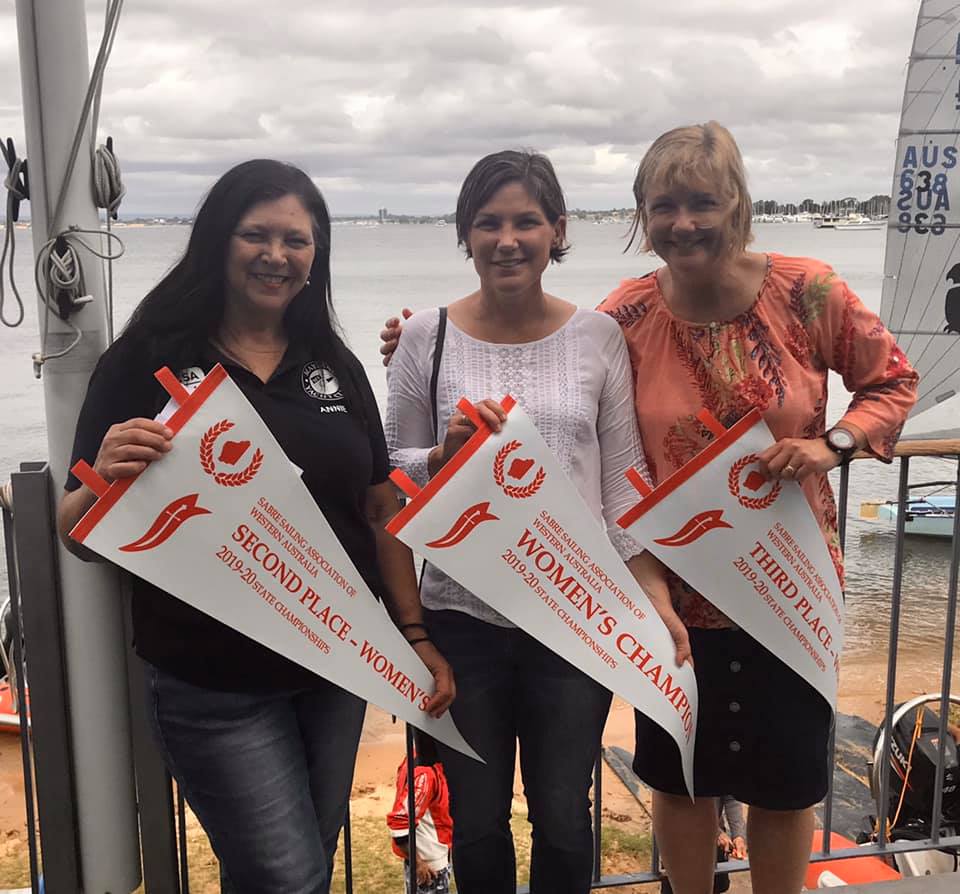 1st Heidi Miller
2nd Anne Gaunt
3rd Narelle Thomas
Need to renew your state membership?