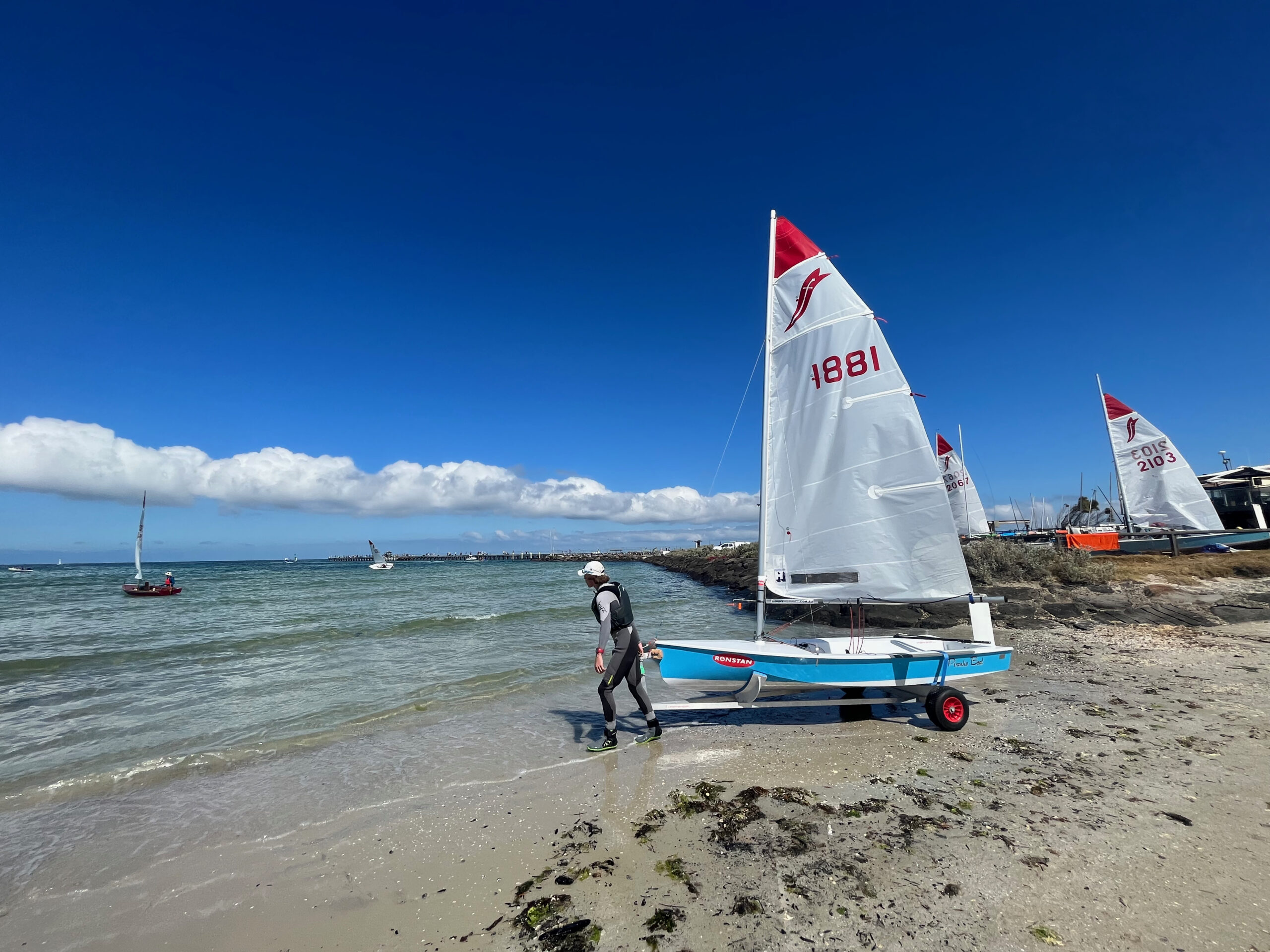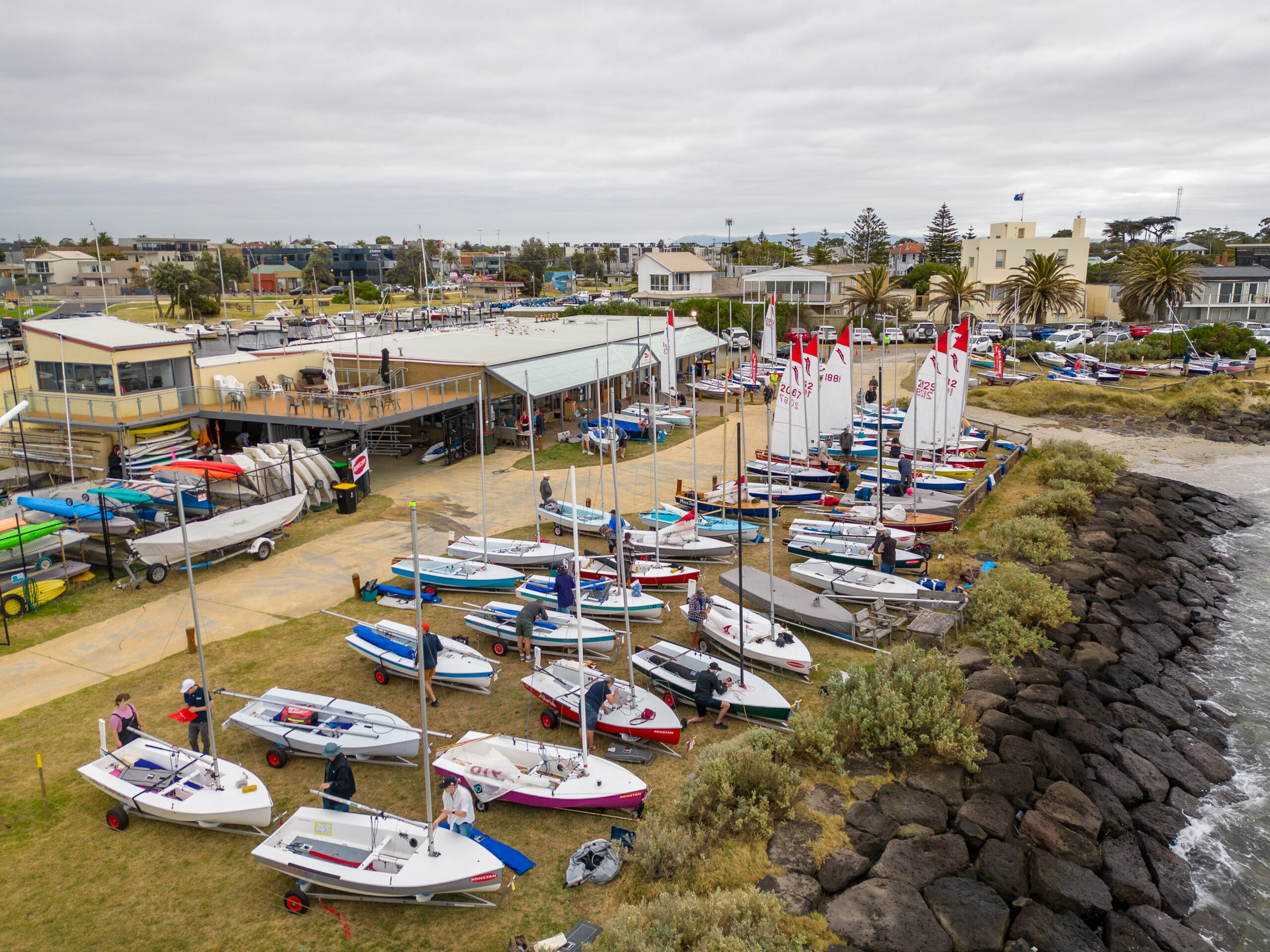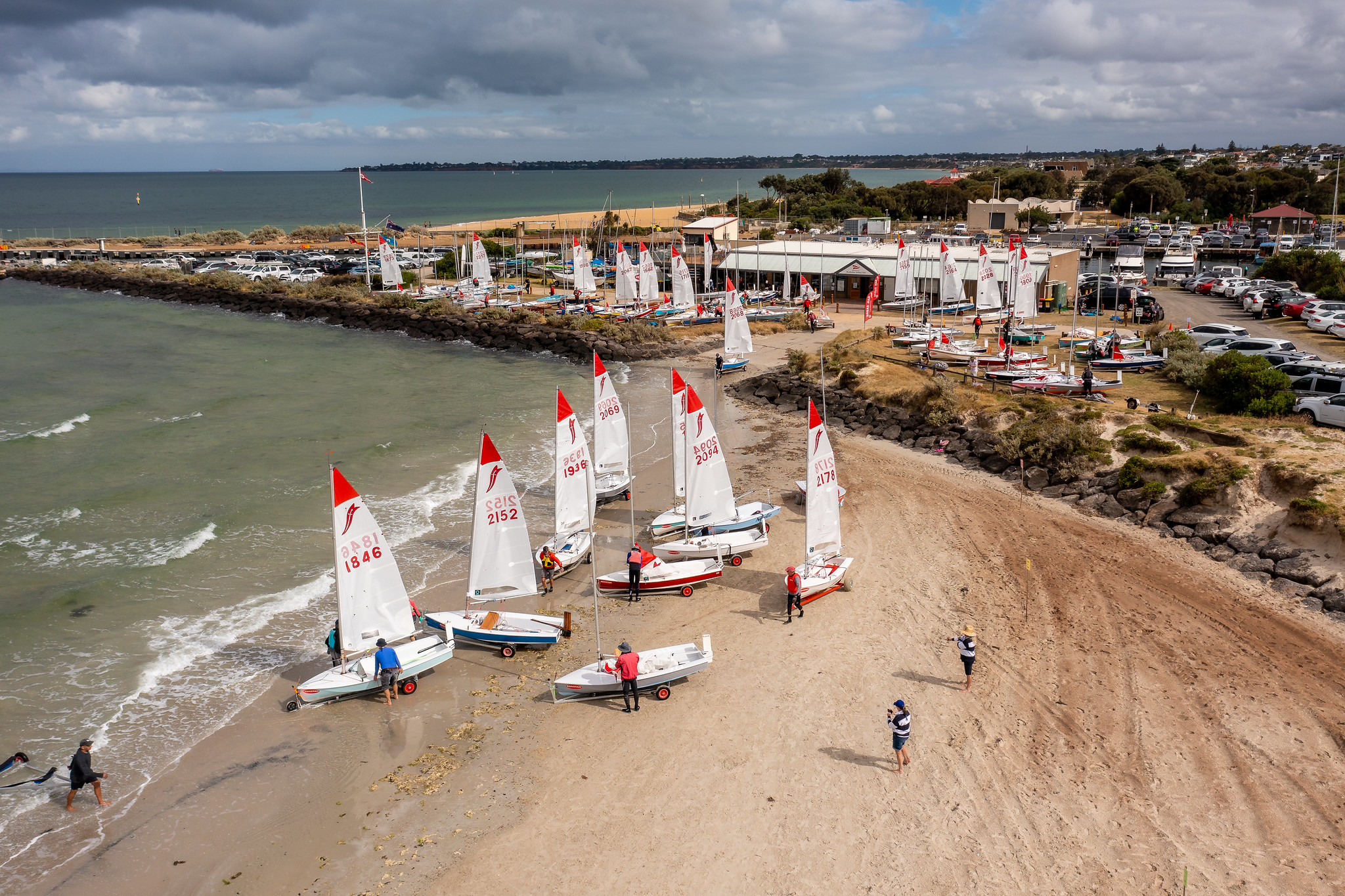 A great fleet of 76 Sabres turned out at Mordialloc SC for the 48th Victorian State Championships over five races on 18,19 February 2023. Entrants came from 17 clubs including a contingent from Tassie and entrants from SA. The wind on both days was a light sea breeze and competition was intense, right through the fleet. Photos and a drone video of the racing can be seen here.
Overall winner was Angas McIntyre of Blairgowrie YS on 6 points closely followed by Murray O'Brien on 8 then Alister Danks in third place on 20 points.
As usual, almost 20% of the fleet was female. Phillipa Danks came in 11th overall, Michelle de Blaquiere 12th and Hannah Danks 13th.  The age range was also well represented, from youth in winner Angas and Lucas James in eight place through to Grand Veteran and Sabre Vic secretary/treasurer, Barry Eastgate, in seventh place.
Overall results are seen here and winners of the various divisions are here.
In order to avoid repetitious general recalls, the RO, Crawford Wintersgill made continuing use of the U flag. This was effective however on the last days racing in light conditions, it was necessary to bring out the black flag to get starts away.
Our large Sabre fleets comprise sailors with a broad range of experience and expectations. They range from very experienced, through to those having no big regatta background and who take part to enjoy the experience. Fleets have traditionally been 'well behaved', following but not excessively pushing the racing rules and for the most part taking penalty turns when inadvertently offending. We call this, including the willingness to share ideas and help less experienced sailors, our Sabre culture. We are keen to keep it this way and plan to undertake some sailing rules reminder sessions towards the end of the season. Our sharing culture is also illustrated by 42 trophies awarded! Thanks also to Ronstan who provided valuable prizes.
Once again we are indebted to all the club officials and volunteers who gave up their time and efforts to making this smooth running and enjoyable regatta possible.