Congratulations to Scott Olsen from Fremantle Sailing Club who is the Overall Champion of the 2017/18 Sabre National Championships held at Perth Dinghy Sailing Club. This is the 2nd time Scott has won the Sabre Nationals after wininng in 2013/14. Congrats also to Megan De Lange from Victoria who won the Female Champion.
Other placegetters included.
Grand Masters: Murray O'Brien (VIC)
Masters: Scott Olsen (WA)
Grand Veterans: Bruce Abbott (VIC)
Veterans: Pete Coop (WA)
Senior Dave Meehan (WA)
Youth: Liam O'Brien (VIC)
Over 90kgs: Robert Depiazzi (WA)
Under 60kgs: William Thomas (WA)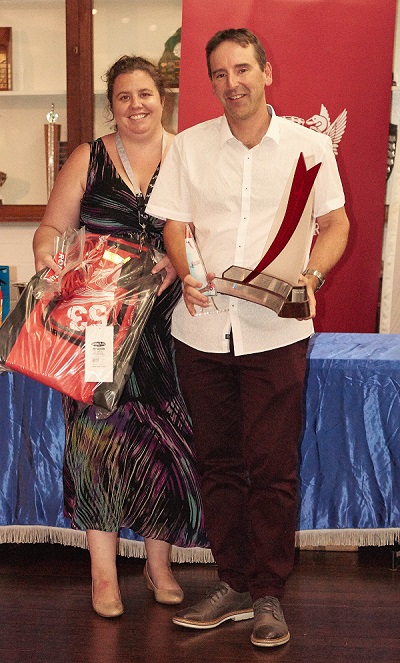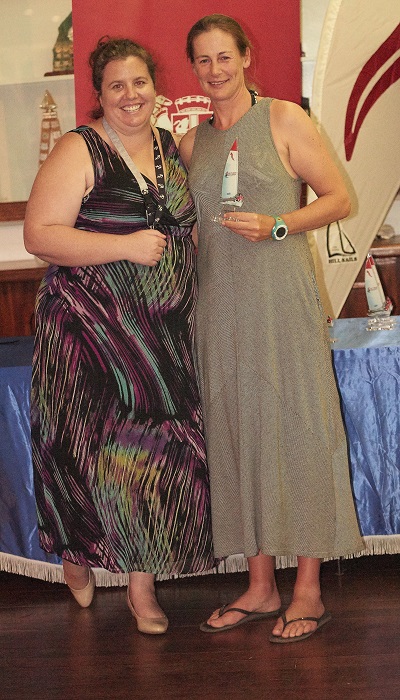 Scott Olsen, pictured with Chelsea Baker Megan De Lange, pictured with Chelsea Baker
A big thank you to all the Sabre sailors that competed in the event. We hope you enjoyed the experience.
Sabres WA would also like to thank all the volunteers who helped with this regatta. Regattas like these take a large number of volunteers to ensure a successful event and all our volunteers worked very hard and dedicated their time to the event. We had a number of volunteers from the Sabre WA Community, Perth Dinghy Sailing Club and also from other WA yacht clubs and we thank you all for your time, efforts and professionalism.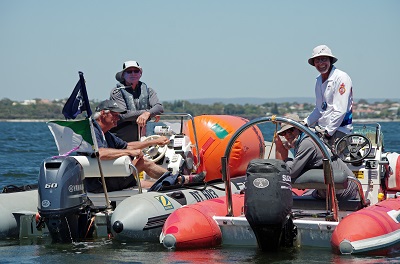 Some of our on-water volunteers
Thank you also to our valued sponsors. The high standard of this regatta would not have been possible without the support of these companies. Thank you to our major sponsors City of Perth, 4Branding, ISP Australia. Along with support sponsors Boating Hardware, Ronstan, Extreme Sails, Everett Smith, SQP Enterprises, Sailing Gear for Women and Girls and Shenton Park IGA.
Drone Footage
By George Coop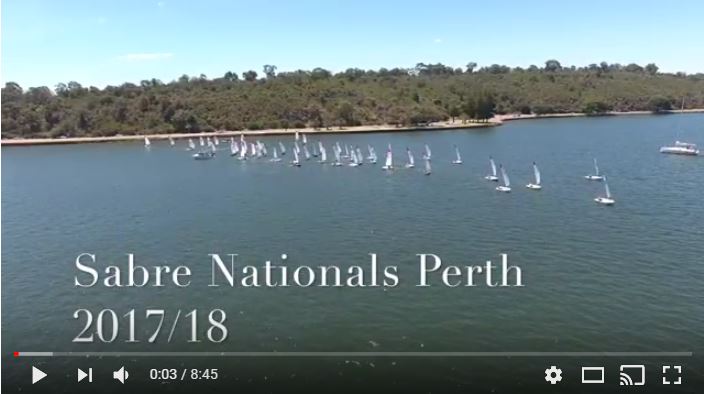 Day 1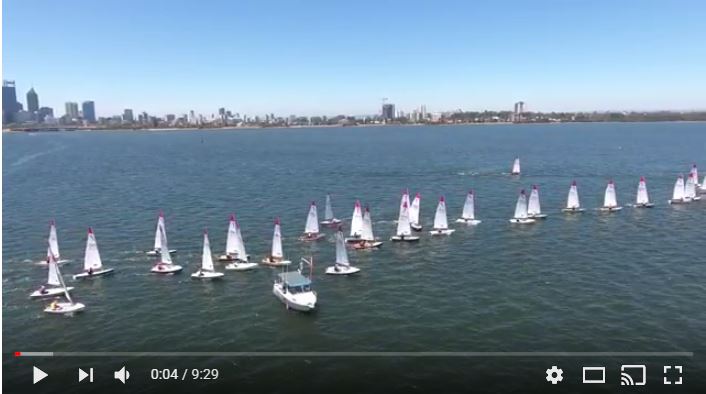 Day 4
Highlights Video – Perth Sailing Photography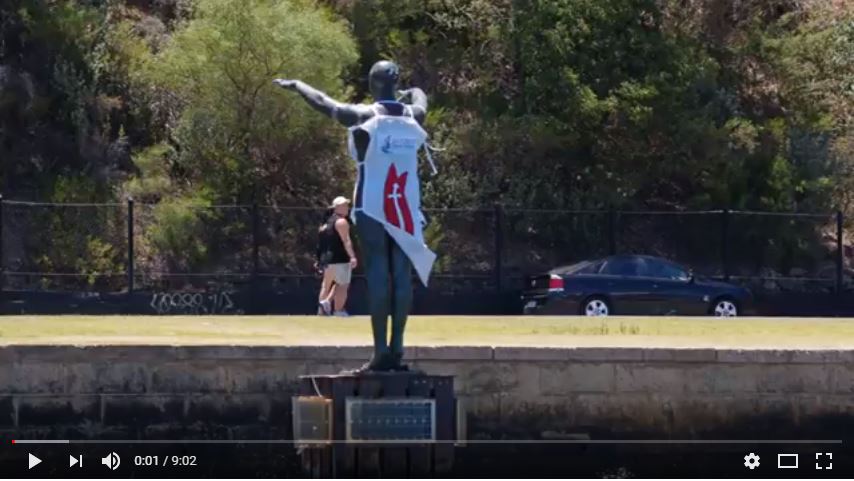 Highlights video – by Rick Steuart – Perth Sailing Photography
https://perthsailingphotography.weebly.com
We were supported by a great group of sponsors. They and entry details to the Perth Nationals are shown here.