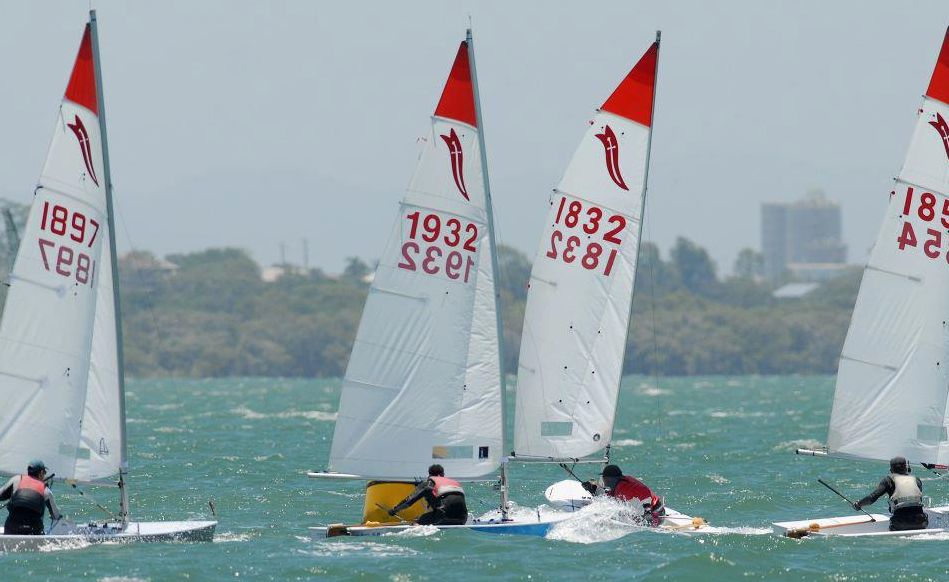 The summer sailing season is now over and many hardy Sabre sailors are competing in winter series races – in preparation for the 2018/19 season. A major highlight will be the National Championships to be held at the Royal Queensland Yacht Squadron in January 2019. This was the venue for the very successful 2012 series. RQYS is a great location and venue in the suburb of Manly.
2019 Australian Sabre Championship
5 – 12 JANUARY 2019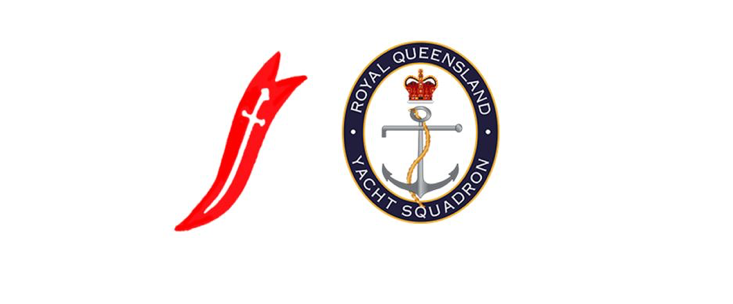 We have 9 races scheduled for this Championship between 7 and 12 January. Registration will take place on 5 and 6 January with a Welcome BBQ on the afternoon of 6 January and then our Presentation Function on the evening of 12 January.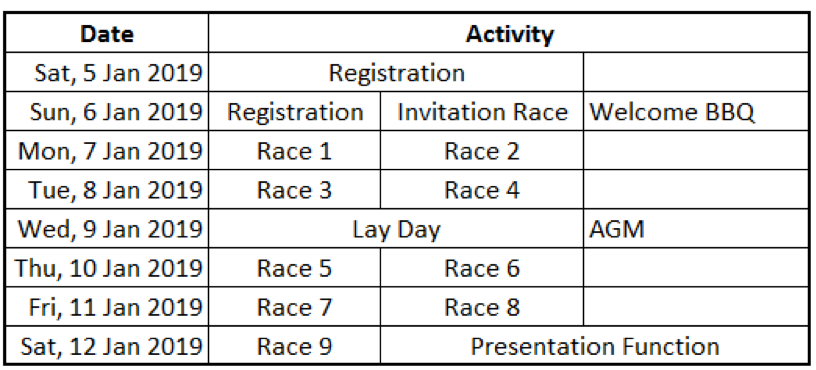 Racing Documents & Entry
Notice of Race – click here
Championship Entry – click here
Entry List – click here
Please take time to view click here to see details of the programme, venue, accommodation options etc
Further Sabre Nationals
So you can continue to plan ahead, we are pleased to announce the timing and venue for Sabre Nationals over the next three years..
They are:
2019 Queensland. RQYS Manly 5-12 January. – see above
2020 South Australia. Wallaroo 4-11 January. – for more details click here. Please note that you should aim to secure accommodation bookings before Xmas 2018 since Wallaroo is a popular holiday location in January. There is plenty to do and see in this delightful seaside town and some of these and nearby attractions are seen here
2021 ACT/NSW. Canberra YC 9-16 January.
You will see that the Sabre Association have been guided by your responses in our 2017 survey of Sabre sailors. Nationals have been moved from our traditional Xmas/New Year timing and to more family friendly locations.