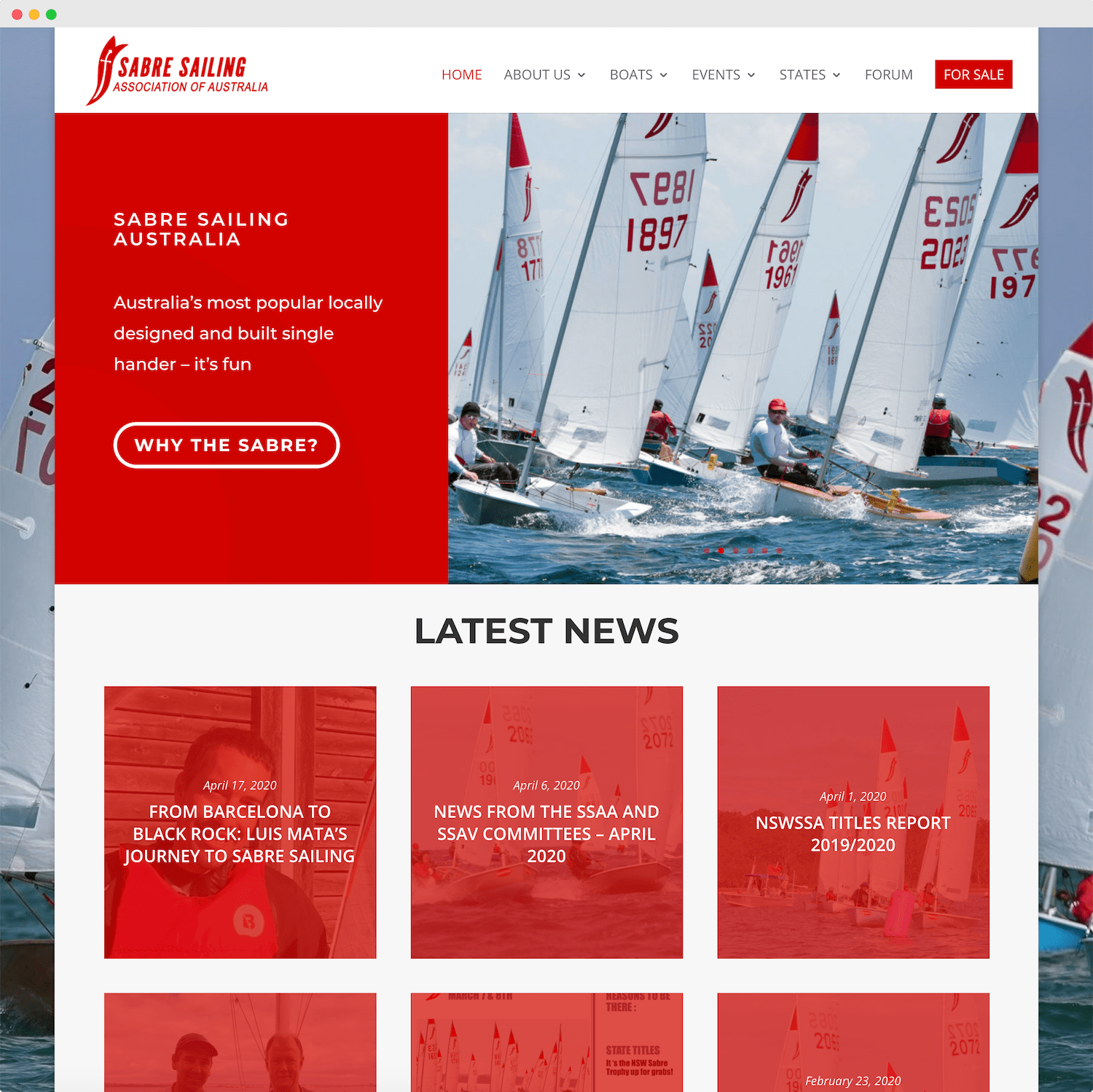 Sabre sailors now have even easier access to the information they need following the launch of a brand new class website and discussion forum, purpose-built to provide an up-to-date and central location for class information, as well as better connecting the class community.
Accurate, timely and easily accessible communications are critical to the success of any sporting body with participants now kept in the loop through a number of different sources – which is driven by an easy-to-navigate website.
With the assistance of Peak Websites, the Sabre Sailing Association of Australia (SSAA) has completed a major overhaul of its site, which is now designed to operate on all platforms and is more user-friendly than ever before.
A Facebook group forum has also been built as part of this revamp and embedded in the new website that helps to connect Sabre sailors from across Australia and provide the knowledge and support required to help them improve performance and enjoyment in the class.
The forum will be moderated by several highly experienced, high-performance Sabre sailors, who will also help to impart their knowledge to drive the fleet forward.
It will also give Sabre sailors the opportunity to ask questions about boat performance issues and to receive input from others in the Sabre family.
Forum administrator and top Sabre sailor Murray O'Brien said the forum would help open discussions for Sabre sailors of all levels to help improve the overall quality of the fleet from top to bottom.
"Topics could include talk about hulls, masts, foils, fitness, tactics, strategy, sails, boat construction, fitout, etc," he said.