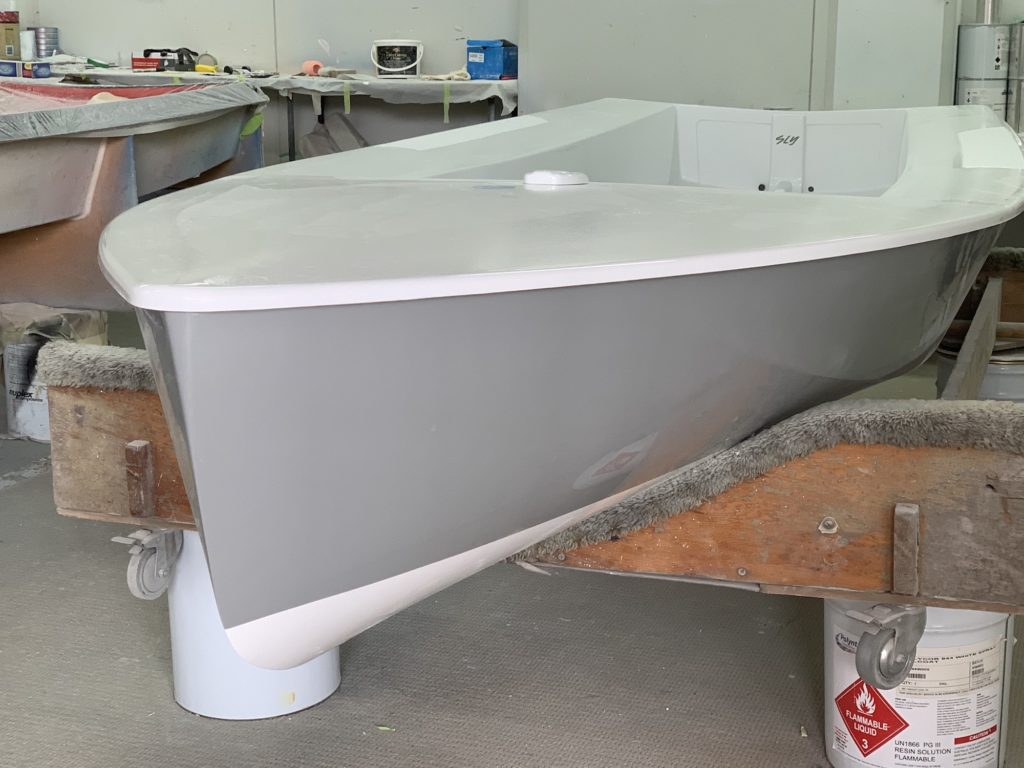 Over the years, most sailors buying a new Sabre have been content to wait for their boat to be built. This allows their boat to be customised, including their preferred hull colour scheme. However some customers prefer to buy a recent second hand boat since they can get it quickly, fully rigged, generally at a price not much less than a new boat.
The Sabre website 'For Sale' tab suggests that there is a shortage of good, recently built Sabres available for sale. This suggests that owners are holding on to their boats longer before buying a new one, being very happy with the quality and long life of their boats. But this means that prospective buyers of 'For Sale' boats have a limited range from which to choose. Those boats that have changed hands have spent little or no time advertised on the website.
In collaboration with the Sabre Association of Victoria, Martyn and Sue Sly of Sly Boat Building and Repair Centre now provide semi-finished hulls ex stock which can be backed up with rigged stock masts, booms, foils, trolleys etc. Hulls in neutral colours can be customised in a matter of days and can include hull colour stripes.
We believe that this progressive move will add to the availability of Sabres and provide more options for customers.