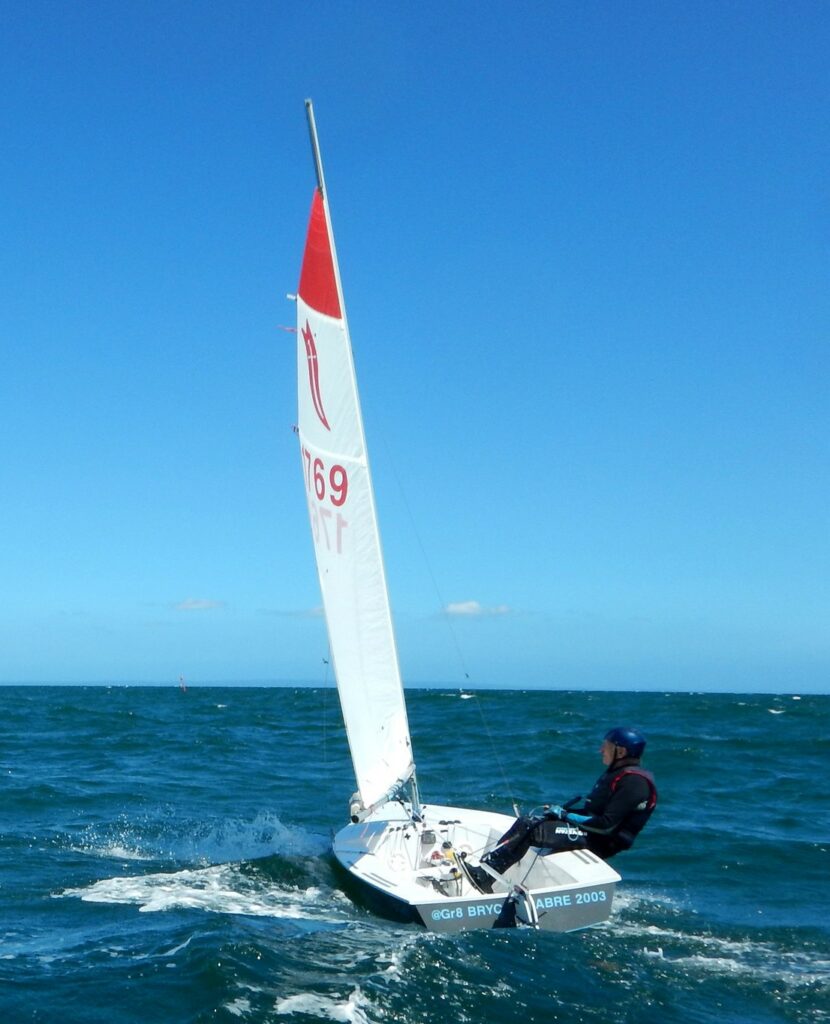 At the meeting of the SSAA in November, several interesting development issues were discussed and agreed. 
It was agreed that the Sail Evaluation was proceeding well and was well in hand to be completed by the end of the covid delayed 2020/21 season. Forms covering the evaluation criteria are being completed by sailors who use the sail. Further details of progress are included in Sail Evaluation Program – Latest News box on the home page of the Sabre website.
Small sail. Black Rock's Harold Medd does a great job coaching people coming into Sabres. Harold has been experimenting with a smaller sail to encourage less experienced sailors to gain confidence sailing in moderate wind strengths. Their alternative has been to watch the racing from the shore, alternatively to stay home when strong winds are forecast. Harold's low cost solution has been to reduce sail area by reefing an old Sabre sail. In 18kts, the sail provides similar performance upwind but naturally, a slower speed reaching and running. It should be emphasized that the focus has been on coaching and training with no intention of having this as an alternative 'sub class'. It is intended that a rule change will be proposed to SSAA to allow a reefed or cut down existing Sabre sail to be legal. The rule change proposal is currently being drafted and further details will be provided later.
Trial of increased purchase in vang and downhaul. SSAA has agreed that trials be conducted nationally for 12 months with an increased range of purchase not exceeding 16:1 for the vang and not exceeding 8:1 for the downhaul. This is in response to requests from a group of Vic female sailors that it would assist their sailing performance, particularly in strong winds.