Teams Racing at Mordialloc Sailing Club – 26 March 2022.
Sunny weather and 8kt southerly wind provided a great setting for the annual Sabre teams race at MSC on Saturday. Five teams of four Sabres over two races competed over a course which encouraged innovative competition. With the fastest two boats in each team having a longer upwind leg on the first triangle, this handicapped them back into the fleet. Some boats also established additional handicaps by being over the line before the start!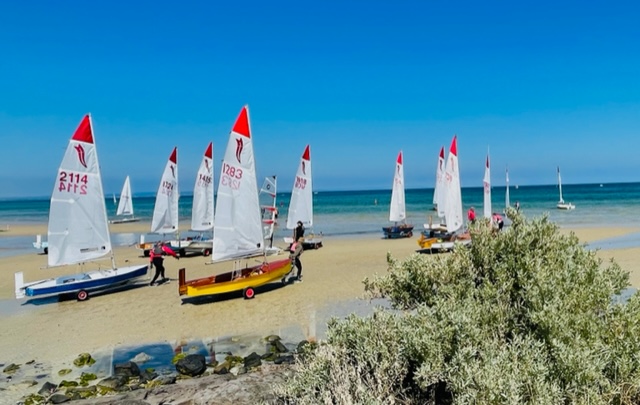 Team 1 from Mordi took first prize with 25 points led by Colin White who showed the way with two firsts, ably supported by his teammates. In second place was Safety Beach with 50 points followed by Blairgowrie with 61, Elwood 65 and team 2 from Mordi with 66.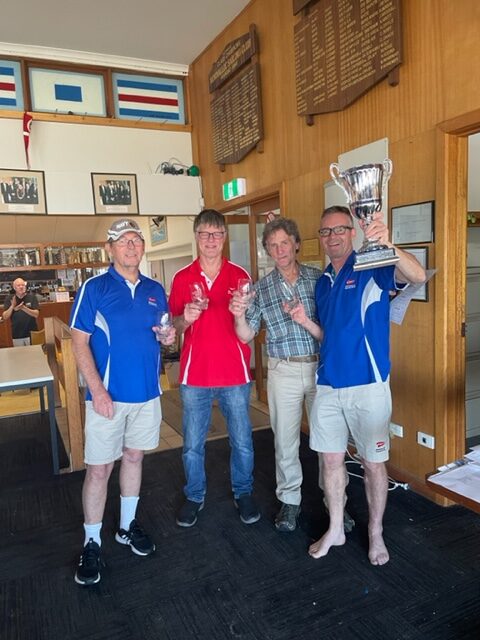 The day commenced with a talk on sailing rules and finished with presentation, sausages and drinks. It was most enjoyable and considerable thanks to Peter White and the Mordi SC team for their efforts in making it so successful.
The last opportunity for the season for an interclub regatta is Sail Bellarine at end April.