The 44th Sabre Nationals was held 11-14 January 2023 at the Royal Yacht Club of Tasmania on the Derwent River with 47 boats facing the starting line. The weather gods provided us with great sailing condition; 12-15 kt steady sea breezes for the first three days and just to keep us on our toes, a shifty north easter on the last day. Nevertheless, as usual the best sailors continued to appear to have the most luck.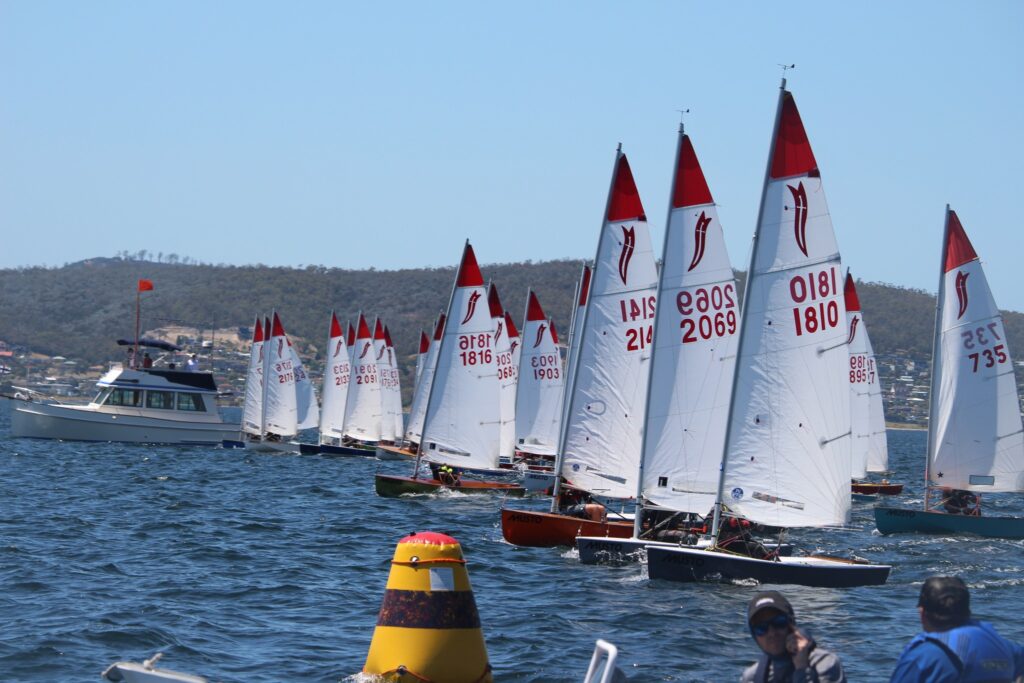 Have a look at Peter Watson's sailing photos on the RYCT's Facebook page and follow this link for an interview with IRO Nick Hutton.
Despite difficulties in getting boats across Bass Strait, it was good to see entries from most states and territories. Our entries ranged in age from 15 to over 70 years old, included a strong contingent of female sailors and champions in other classes.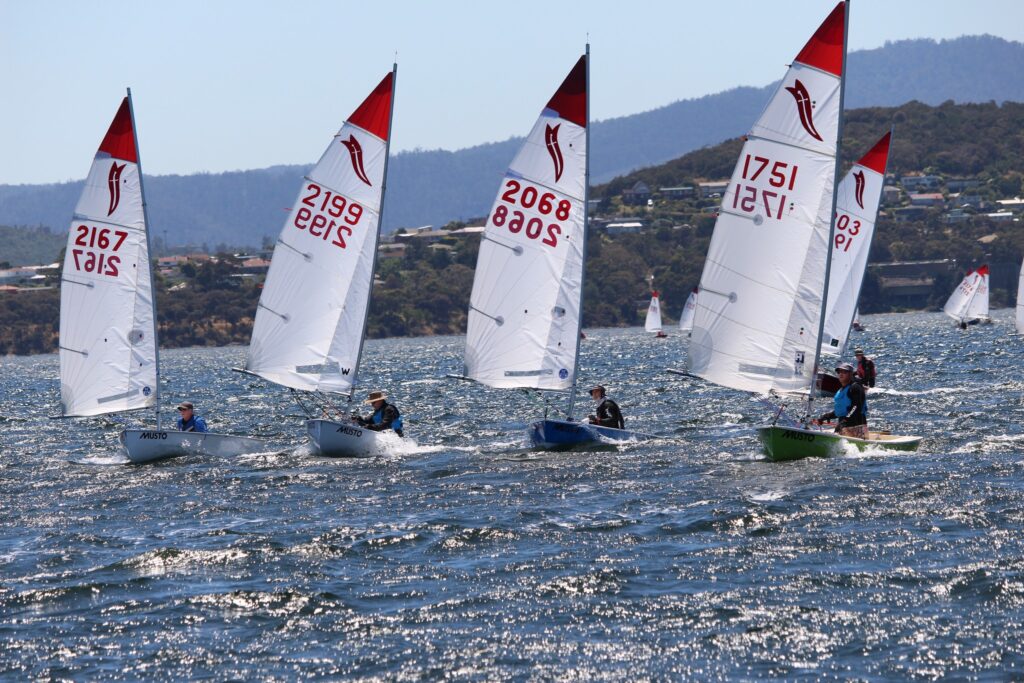 South Australia's Craig McPhee took first prize most convincingly with 7 firsts and one second gaining 9 points. What an achievement. He proved the old adage 'to win, get in front and increase your lead'. Craig also paid tribute to his pre-race training partners, Tony Carr and Chris Prichard to helping him rejig his rig and getting the best from his boat. A fascinating and instructive interview with Craig covering his journey from 'too slow' to first place can be seen here.
After a slow start to the series, Western Australia's Tony Carr came through in second place on 40 points, narrowly ahead of Victorian Gary McLennan on 43. Then came Tasmanians Matt Westland on 49 and Jason Follows on 50 points. Tony also got the prize for most travelled, doing the return drive across the Nullarbor and Bass Strait.
The females trophies were won by Tasmanians Anna Gavagham, followed by Lauren Kiel and Victorian Lucy Townson. Overall results are here.
Tasmanian sailors took out 5 of the top 10 places. Interesting that many of the top Tassie placings sailed home built wooden or frp boats. With professional builders supply currently being stretched, it's good to see the less expensive option being so successful.
Our IR0, Nic Hutton saw the racing as very competitive right throughout the fleet. He paid tribute to the friendly Sabre sailors making for a well run regatta. Use of the U flag at most starts made for few general recalls and only one black flag was needed.
Daniel Woods, Tasmanian Sabre President, presented the many prizes awarded to the top 10 open places, the six age groups, top three females, two weight divisions plus door prizes. He paid tribute to his committee who supported the planning and running of the event.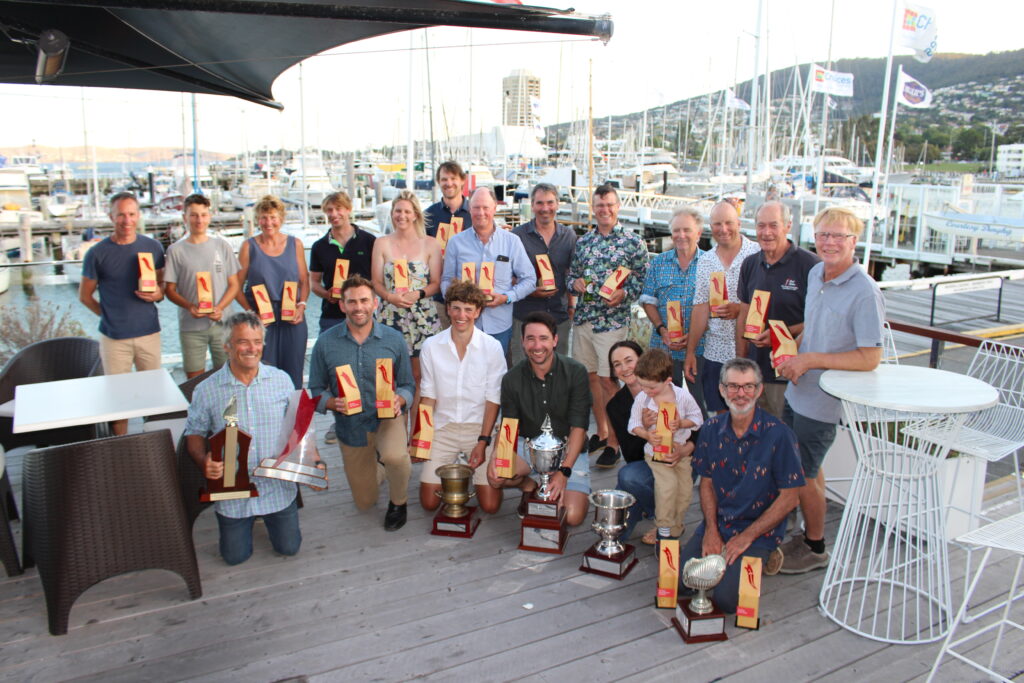 Following the presentation dinner, sailors moved to the verandah to enjoy the social benefits of money over the bar, provided by the Tasmanian Sabre Association. A great, friendly night.
We are also indebted to our generous sponsors, particularly Ronstan and Musto, both major suppliers to the sailing industry. We were also fortunate to have an anonymous cash donation and the donation of hand-built trophies by Tasmanian sailor Matt Price. Additionally, racing wouldn't have been able to proceed without the generous input of the many volunteers including race officers and we thank them.
Lots of enthusiasm, good sailing and great fellowship. We look forward to the next Nationals to be held at McCrae Yacht Club in Victoria 28 December to 3 January. See you there!